Will my view be obstructed in Section 201, Row 1 at Yankee Stadium?
I am taking my son for his 7th birthday and I also had his name and HBD message put on the left field scoreboard. I'm nervous I should not have gotten the tickets. Please let me know!
Jul 2016
Answered by Keith at RateYourSeats.com...
Section 201 is one of the sections that is heavily obstructed by the center field plaza and sports bar. There are 24 rows in this section with each row containing between 26 and 32 seats. While you will be able to see home plate and the infield from every seat, views of left field are greatly diminished.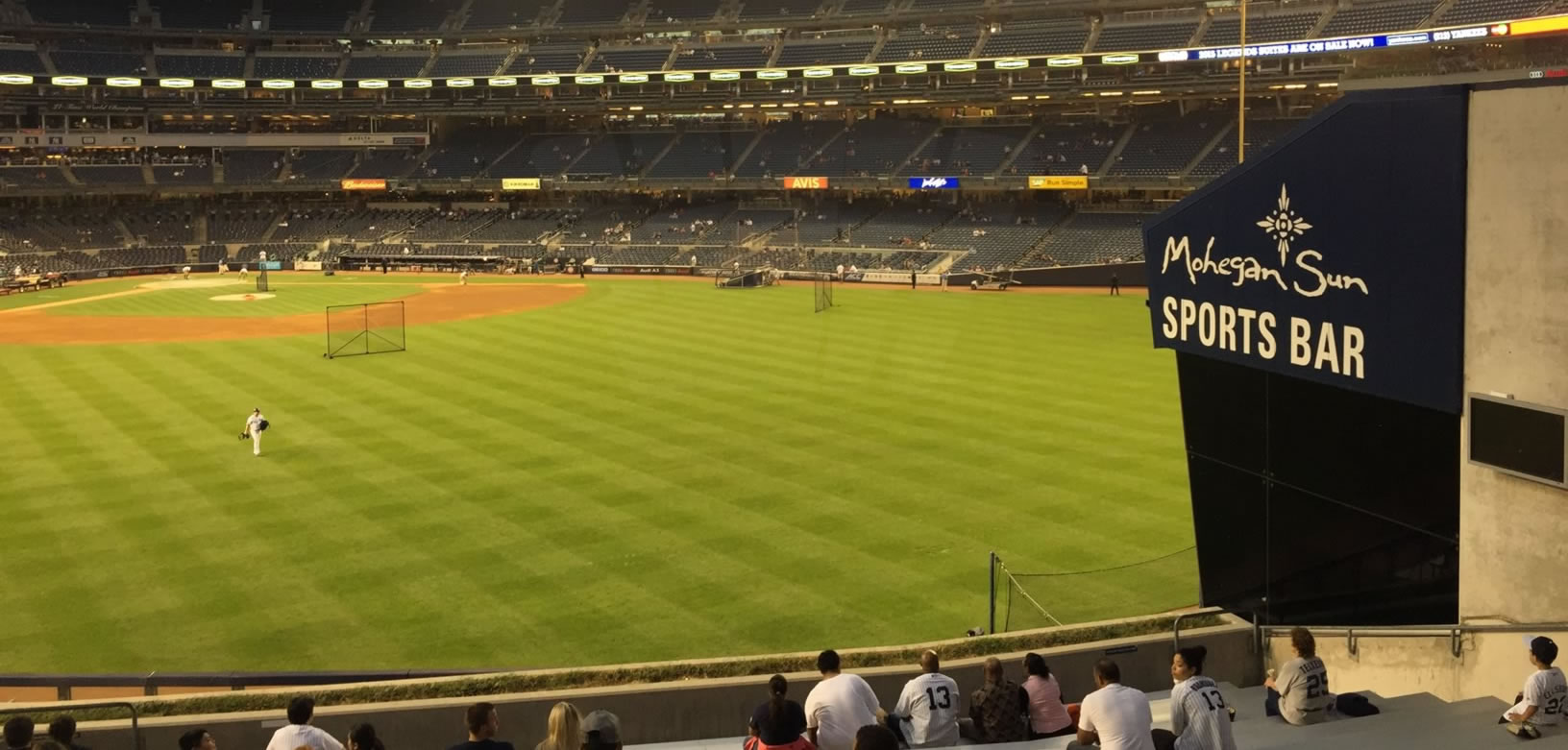 Generally speaking, seats 1-15 - which are on the right side of the section - have the poorest views. Additionally, the higher the row, the poorer the view.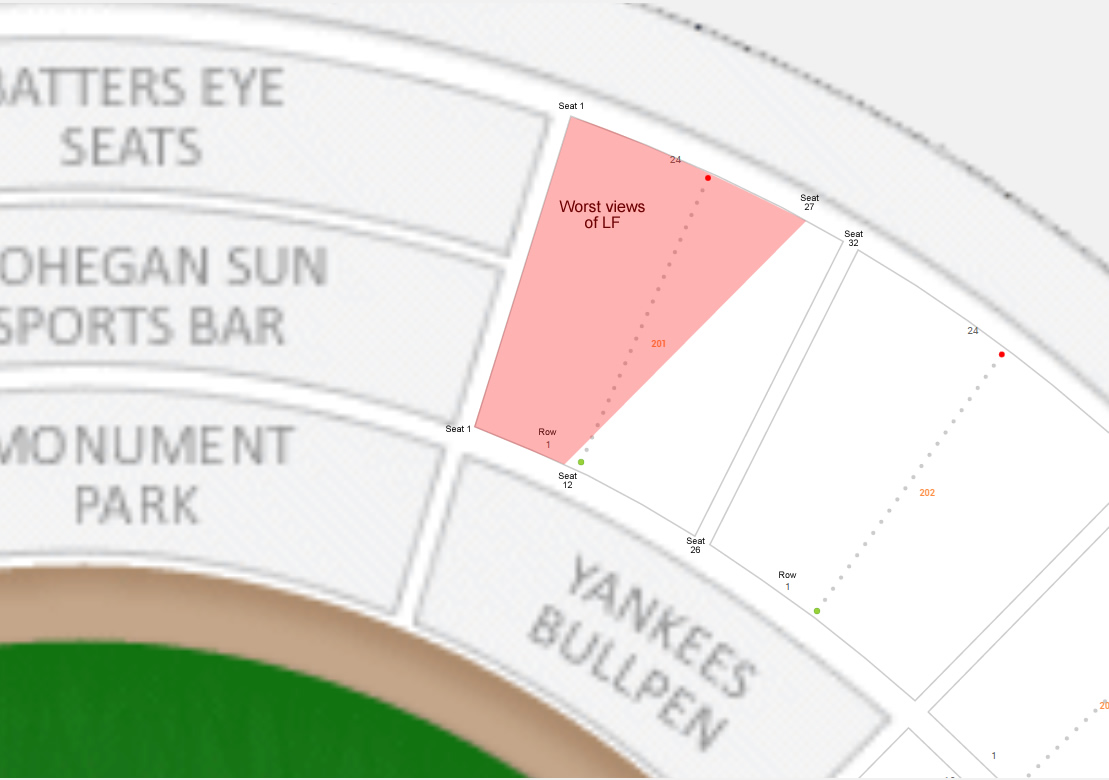 If you are seated in seats 12 or higher in row 1, your view of the field will actually be pretty good. However, no matter which seat you are in, you will not be able to see the left field scoreboard.
Asked July 19, 2016 for San Francisco Giants at New York Yankees on Jul 22, 2016
Interactive Seating Chart
Other Popular Seating Choices
Event Schedule
Los Angeles Angels of Anaheim at New York Yankees

Yankee Stadium - New York, NY

Thursday, July 1 at 1:05 PM

Philadelphia Phillies at New York Yankees

Yankee Stadium - New York, NY

Tuesday, July 20 at 7:05 PM

Philadelphia Phillies at New York Yankees

Yankee Stadium - New York, NY

Wednesday, July 21 at 7:05 PM

Baltimore Orioles at New York Yankees

Yankee Stadium - New York, NY

Wednesday, August 4 at 7:05 PM

Baltimore Orioles at New York Yankees

Yankee Stadium - New York, NY

Friday, September 3 at 7:05 PM

Baltimore Orioles at New York Yankees

Yankee Stadium - New York, NY

Saturday, September 4 at 1:05 PM

Baltimore Orioles at New York Yankees

Yankee Stadium - New York, NY

Sunday, September 5 at 1:05 PM

Toronto Blue Jays at New York Yankees

Yankee Stadium - New York, NY

Monday, September 6 at 1:05 PM

Toronto Blue Jays at New York Yankees

Yankee Stadium - New York, NY

Tuesday, September 7 at 7:05 PM

Toronto Blue Jays at New York Yankees

Yankee Stadium - New York, NY

Wednesday, September 8 at 7:05 PM

Toronto Blue Jays at New York Yankees

Yankee Stadium - New York, NY

Thursday, September 9 at 7:05 PM

Cleveland Indians at New York Yankees

Yankee Stadium - New York, NY

Friday, September 17 at 7:05 PM

Cleveland Indians at New York Yankees

Yankee Stadium - New York, NY

Saturday, September 18 at 1:05 PM

Cleveland Indians at New York Yankees

Yankee Stadium - New York, NY

Sunday, September 19 at 1:05 PM

Texas Rangers at New York Yankees

Yankee Stadium - New York, NY

Wednesday, September 22 at 7:05 PM