What rows in Section 215-218 at Yankee Stadium will be in the shade?
For a 1pm game. Also, what other seats are mostly in the shade?
May 2013
Answered by RateYourSeats.com staff...
Choose a double-digit row (10 and higher) for your best chance to be in the shade or to be in the shade earlier. For a 1pm game, very few rows will be covered completely. There are 13 rows in Section 215 and 23 in sections 216-218. The concourse entrance is behind the last row as well, so the farther back you are, the closer you will be to concessions and restrooms.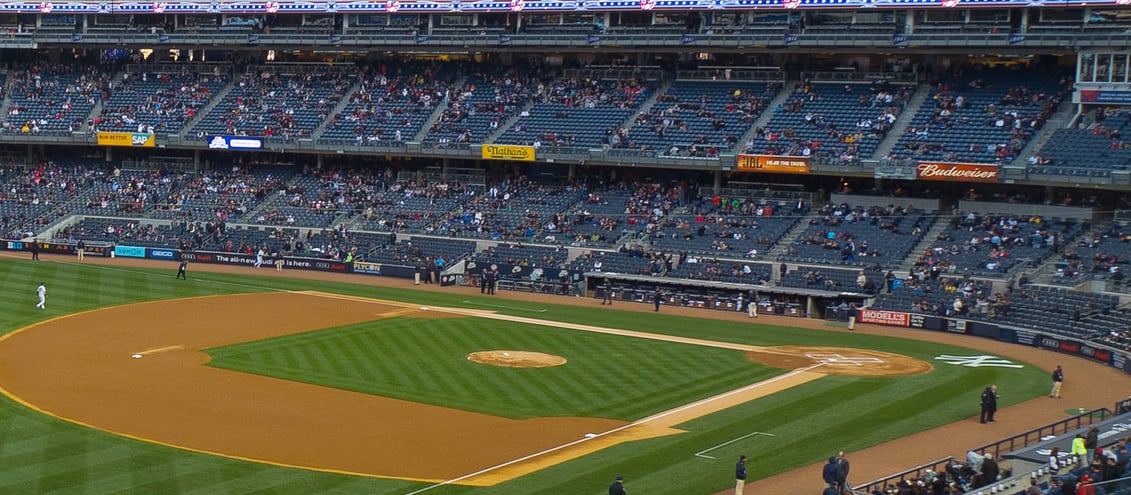 Photo Credit: Adapted from flickr user gorbould
Other Seats in the Shade
For more shade on the 200 and 300 levels at Yankee Stadium, please see: Where is the best shade on the 200 or 300 level of Yankee Stadium?
Asked May 08, 2013 for Minnesota Twins at New York Yankees on Jul 14, 2013
Interactive Seating Chart
Other Popular Seating Choices