Jim Beam Suite tickets are located on the Terrace Level of Yankee Stadium behind home plate. Most of these sections feature seven rows of seating followed by a wheelchair-accessible row labeled 8WC (the exception is 320B which has 10 rows of seats).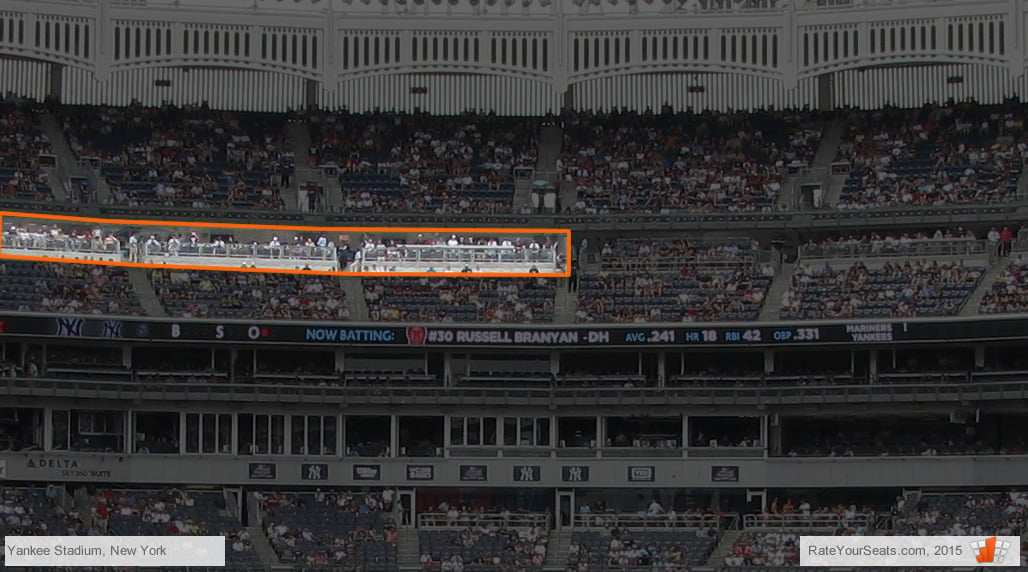 Because Row 8 is where the Yankees often place fans with accessible seating needs, it is technically not a part of the Jim Beam Suite and is not afforded the same amenities as rows 1-7. Thus, fans in the last row will not have access to the indoor club, wait service or complimentary drinks and snacks.
Some fans with a row 8 ticket have had success in getting into the indoor club, but it should not be expected in all circumstances.