Where is the lower level walkway at Wrigley Field?
Sep 2015
Answered by RateYourSeats.com staff...
At Wrigley Field, a set of field level sections (all numbered below 32) are closest to the action. Behind those sections are 100 level sections numbered between 101 and 134. The first row in these 100s sections is Row 1. While these rows seem to have enough legroom to park a small truck, it's due to the walkway that separates field and 100 sections.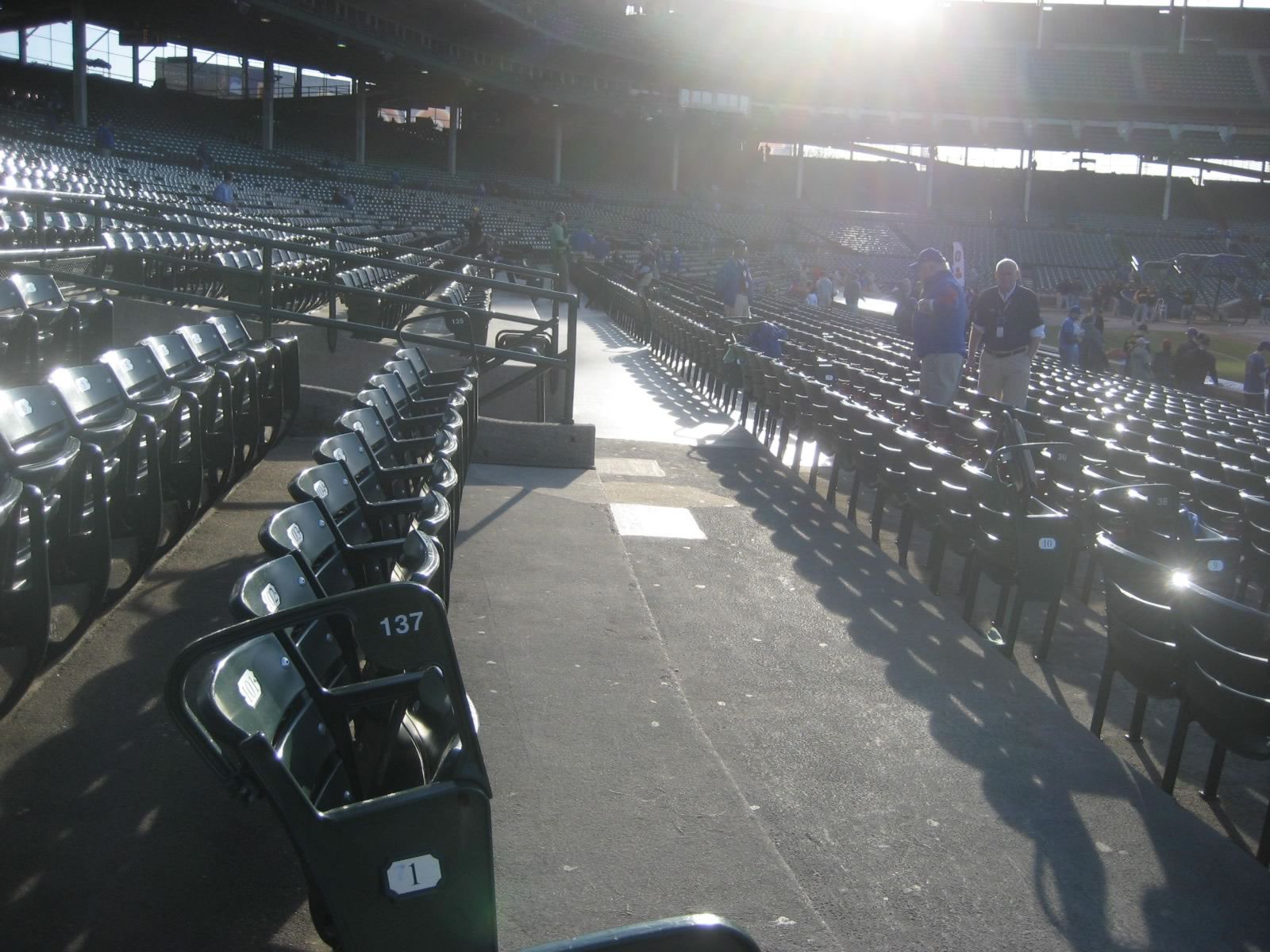 For some, instant access to this walkway is seen as an enormous bonus. More often than not, it allows for a quick retreat to the concourse with its restrooms and concessions. For others - usually those who keep a close eye on the game - the walkway is as bad as an obstructed seat. With fans constantly moving to and fro, the walkway can become crowded with people and may limit your view - especially while the ball is in play.
If you're not in it for the extra legroom, we recommend choosing row 4 or 5. You'll still be close to the walkway, but you'll have enough elevation to see over the people occupying it.
Asked September 22, 2015
Interactive Seating Chart
Other Popular Seating Choices