How is view from Section 221 Row 9 at Wrigley Field?
Jul 2016
Answered by Steve at RateYourSeats.com...
The view from Section 224 Row 9 can be quite different depending on what seat number you are sitting in. The section is divided into a left and right portion by the aisle which runs down the middle, with Seats 101-112 on the left side as you face the field from the aisle (Seat 112 being furthest left), and Seats 1-10 on the right side (Seat 10 being furthest right).
There is a support beam located just in front of Row 7 Seat 101 which will cause poor views if sitting in Row 9 Seats 101-105. However if you can find tickets for Seats 106-112 you will have clear views to the pitchers mound, batters box, and the majority of the infield. The even better option is to sit on the right side of the row (any seat number from 1 though 10) as these will have clear, excellent views to the field.
Unfortunately though, many ticket sellers choose not to include seat numbers in their listings for privacy reasons, so it can be very difficult to ensure what type of view you will have when sitting in a row which is higher than the support beams. To eliminate the need to know a seat number, I would recommend opting for tickets in Row 6 or lower in Section 224. Doing so will make certain that you are not behind a support beam and have a clear view of the game.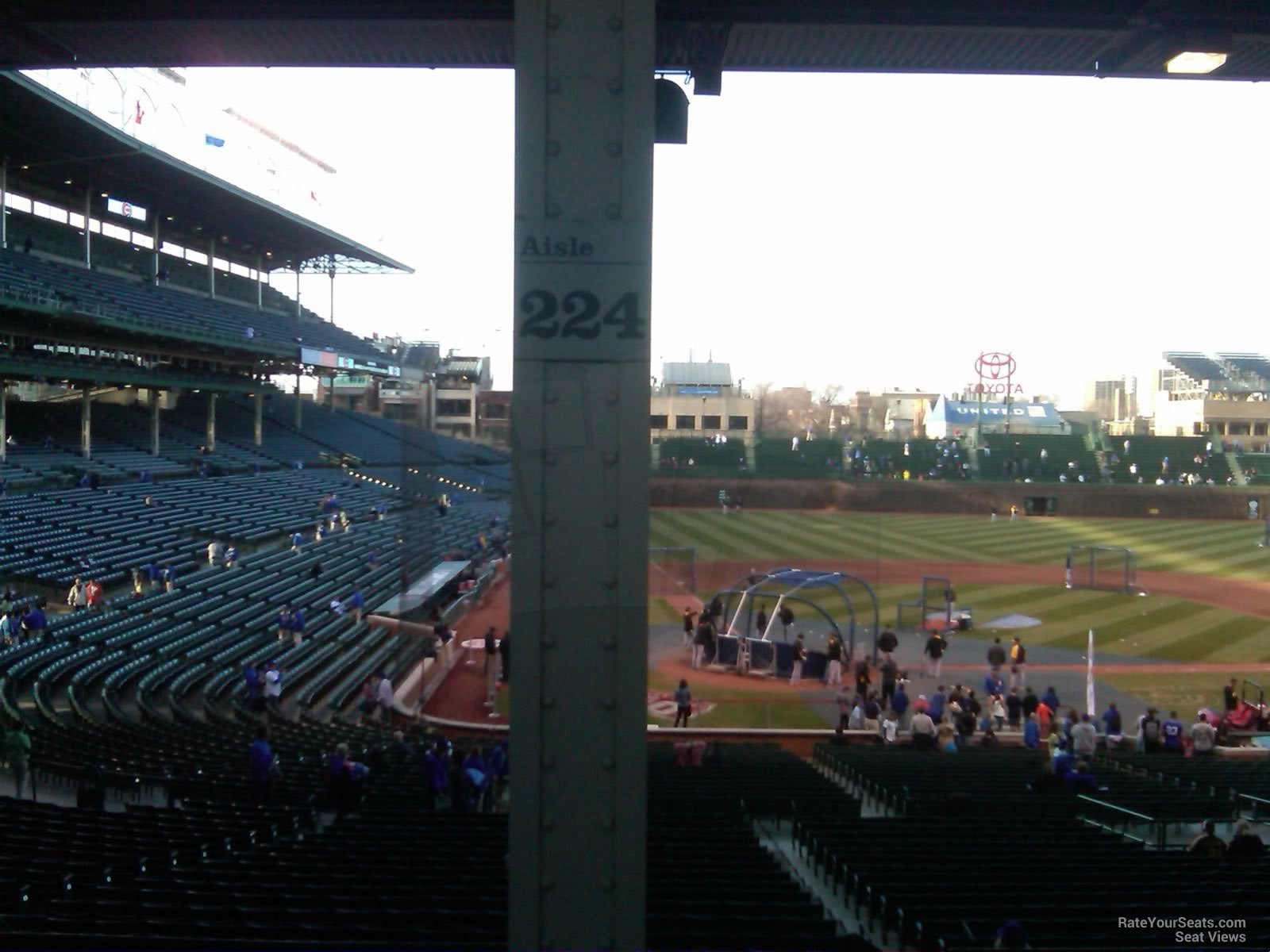 Asked July 20, 2016 for St. Louis Cardinals at Chicago Cubs on Aug 13, 2016
Interactive Seating Chart
Other Popular Seating Choices