What are box seats at The Forum?
Feb 2016
Answered by RateYourSeats.com staff...

The Forum is one of the most iconic venues in California. Most recently it has been revitalized into one of LA's most popular concert destinations. While the seating arrangement 50 year-old venue is a rather simple oval with two main seating levels, a small collection of box seats on the 200 level continue to confuse and frustrate concert-goers.


Where Are Box Seats?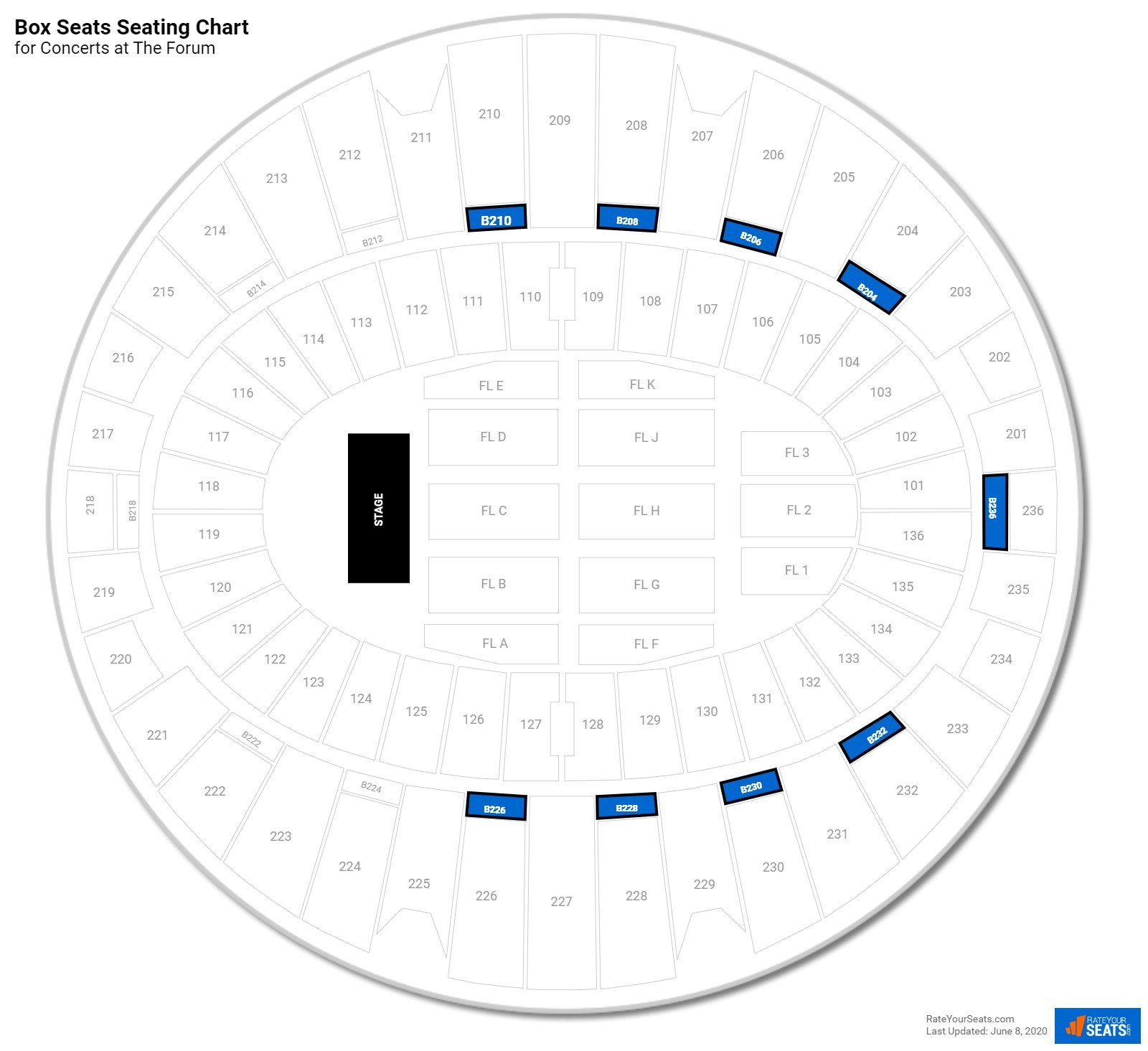 Box seats are located at the front of most even-numbered sections on the 200 level (e.g.: 202, 204, etc.). In these sections, where you would expect to find rows 1-4, you will instead find a semi-private box with two rows of seating labeled 1 and 2. Each row then contains 4-6 seats. The boxes are located just outside the section tunnel, which allows for easy access to and from the concourse.


Are Box Seats Any Good to Sit In?


While box seats do not come with any direct perks such as all-inclusive offerings or even wait service, they do offer a few advantages over "common" seating:



Semi-Private Boxes: Each box includes 12 or fewer seats; in sections without boxes, you will find more than 50 seats in the same size area


Access: Some upper level sections require climbing more than 25 rows of stairs; in box seats you don't have that concern


Views Are Generally Better: Slightly elevated with fewer people getting in your way, the boxes offer some of the best views on the 200 level



Ticket Prices


The face value on all box seats are the same as other low rows in the 200 level. This makes them a fantastic bargain. Unfortunately, the tricky part is actually finding tickets for sale. With so few seats available, tickets are scarce.

Asked February 11, 2016
Interactive Seating Chart
Other Popular Seating Choices