Which sideline are the cheerleaders on for Dolphins games?
At Sun Life Stadium
Oct 2013
Answered by RateYourSeats.com staff...
The Miami Dolphins cheerleaders are divided into teams of four, with each team spending the majority of the game in one of the four corners of the stadium.
For the best views of the cheerleaders, you will want to be between the goal lines and the 25 yard lines in each of the corners. Sections 110-112, 116-118, 138-140, and 144-146 will have the best views of the cheerleaders during most of the game.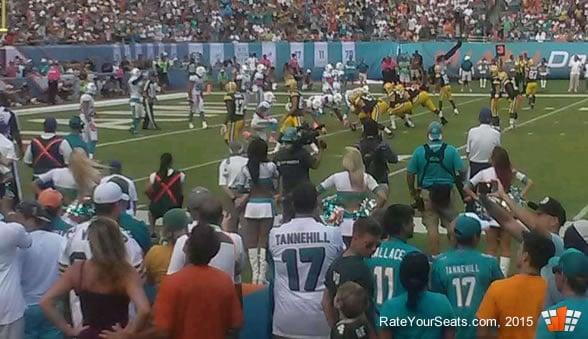 Asked October 11, 2013 for Buffalo Bills at Miami Dolphins on Oct 20, 2013
Interactive Seating Chart
Other Popular Seating Choices
Event Schedule
Miami FL
Other Football
Concert