What is the obstructed view like in Section 103 for a Solider Field concert?
How is the view obstructed?
Jul 2014
Answered by Keith at RateYourSeats.com...
The potential obstruction with Section 103 at Solider Field for an end-stage concert is the sound and lighting equipment on the side of the stage + some seats are almost behind the stage so you will be looking at a performers' back. Typically, seats behind a performer are usually sold as limited-view tickets.
Lower number seats (1, 2, 3 etc.) in lower rows are less likely to be obstructed and are actually among the best concert seats at Solider Field.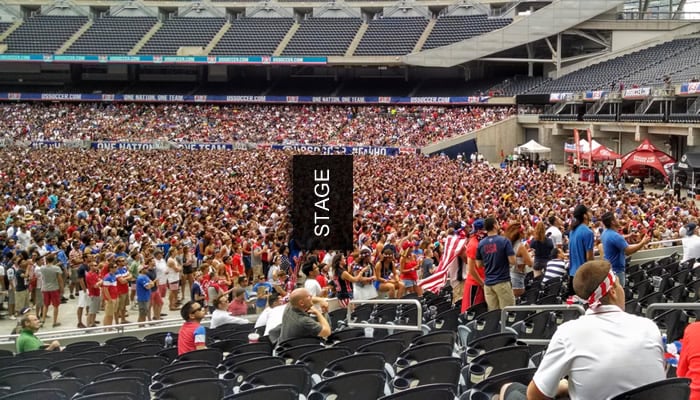 Asked July 08, 2014 for Jay-Z & Beyonce on Jul 24, 2014
Interactive Seating Chart
Other Popular Seating Choices
Event Schedule
Concert
Fire
Bears
Other Football