I bought tickets behind the stage for Garth Brooks - will I be able to see at all?
I bought 2 tickets in section 214 and now I see that the seats are behind the stage.
Feb 2016
Answered by Keith at RateYourSeats.com...
Unlike most end-stage concerts at the Schottenstein Center, the Garth Brooks tour is selling tickets behind the stage. Tickets in sections 110-118, 208-220 and 308-320 are typically not sold, but are instead the cheapest tickets for Garth and Trisha's April stops in Columbus.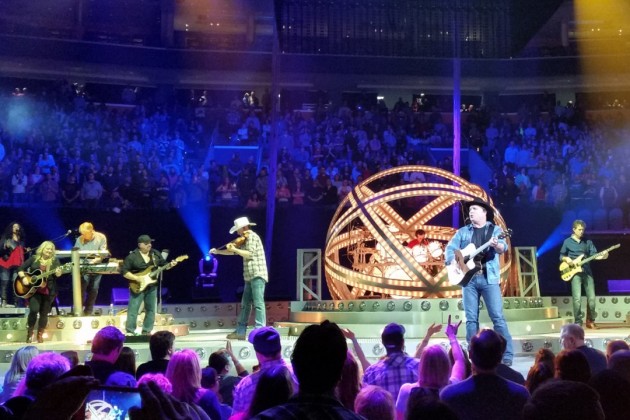 Photo Credit: theboot.com
While not ideal seats for seeing the performance, these sections do offer some visibility to the stage. During recent tour stops, a curtain was not placed behind the stage. Instead, the stage is lit from in front and behind, allowing for fans seated behind the stage to see the performers' backs.
You might not make eye contact with Garth or Trisha from behind the stage (as they'll be facing the other direction most of the time), but sitting behind the stage is an inexpensive way to sit close.
Asked February 26, 2016 for Garth Brooks with Trisha Yearwood on Apr 15, 2016
Interactive Seating Chart
Other Popular Seating Choices