How many seats are there in each row on the floor at the Moda Center?
I'm on the Floor in Row 2, seats 34 and 35 for the Motley Crue concert on December 15th.
Sep 2015
Answered by Keith at RateYourSeats.com...

Floor seats at the Moda Center are typically assigned to one section. This single section usually contains anywhere from 30-50 rows of seats. And for most end-stage concerts, these rows contain 42 seats with seat 1 all the way to the right of the stage and seat 42 all the way to the left.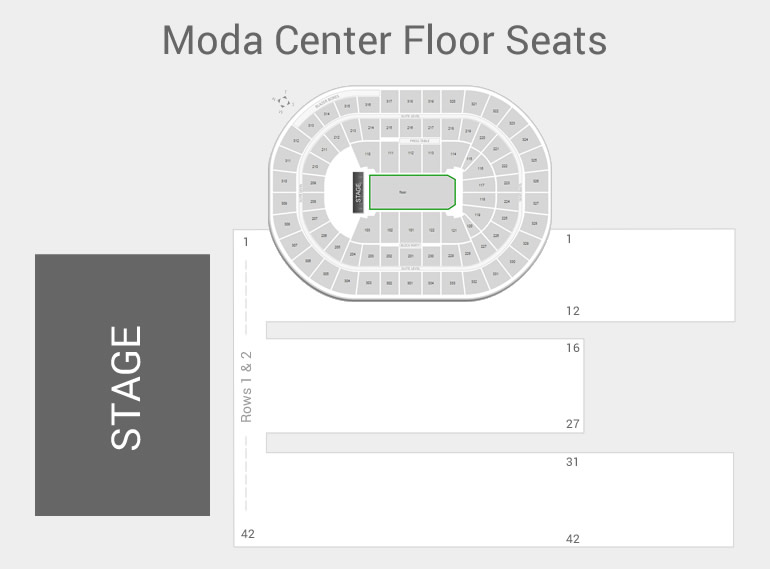 The layout of the 42 seats varies by show, but the following rules generally apply:



Rows 1 and 2 have 42 seats straight across with no breaks



In other rows...



Seats 1-12 are right-most (when looking at the stage)


Seats 16-27 are head-on to the stage


Seats 31-42 are left-most


Walkways are where seats 13-15 and 28-30 would be


Motley Crue Show

For the 2015 Motley Crue show, all of the above rules apply. In seats 34 and 35 you will be just to the left of center stage in an awesome spot to see the show.

Asked September 07, 2015 for Motley Crue on Dec 15, 2015
Interactive Seating Chart
Other Popular Seating Choices