The 500 and 600 Level at Reliant Stadium share the Upper Level Concourse. The restrooms nearest Section 616 are below Sections 618 and 619.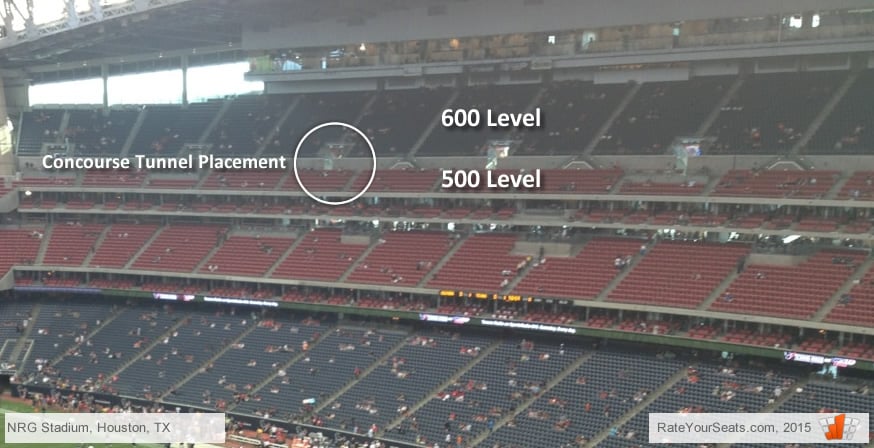 The upper level is more steep than the lower level, but it is not infamous for its steepness - like other stadiums.
We do recommend purchasing tickets near the concourse tunnel to limit the number of stairs between your seats and restrooms/concessions. In the 600 level sections, this means buying tickets as close to the front row as possible to avoid walking as many as 20+ stairs.