The best options for shade during a late afternoon game at Globe Life Park will be located on the first base side of the ballpark.
Sections 130-139 are very good options for staying out of the sun as the overhanging seating deck provides additional coverage, but you will want to look for seats in Rows 33-36 as support beams located at Row 37 may block the views in the highest rows.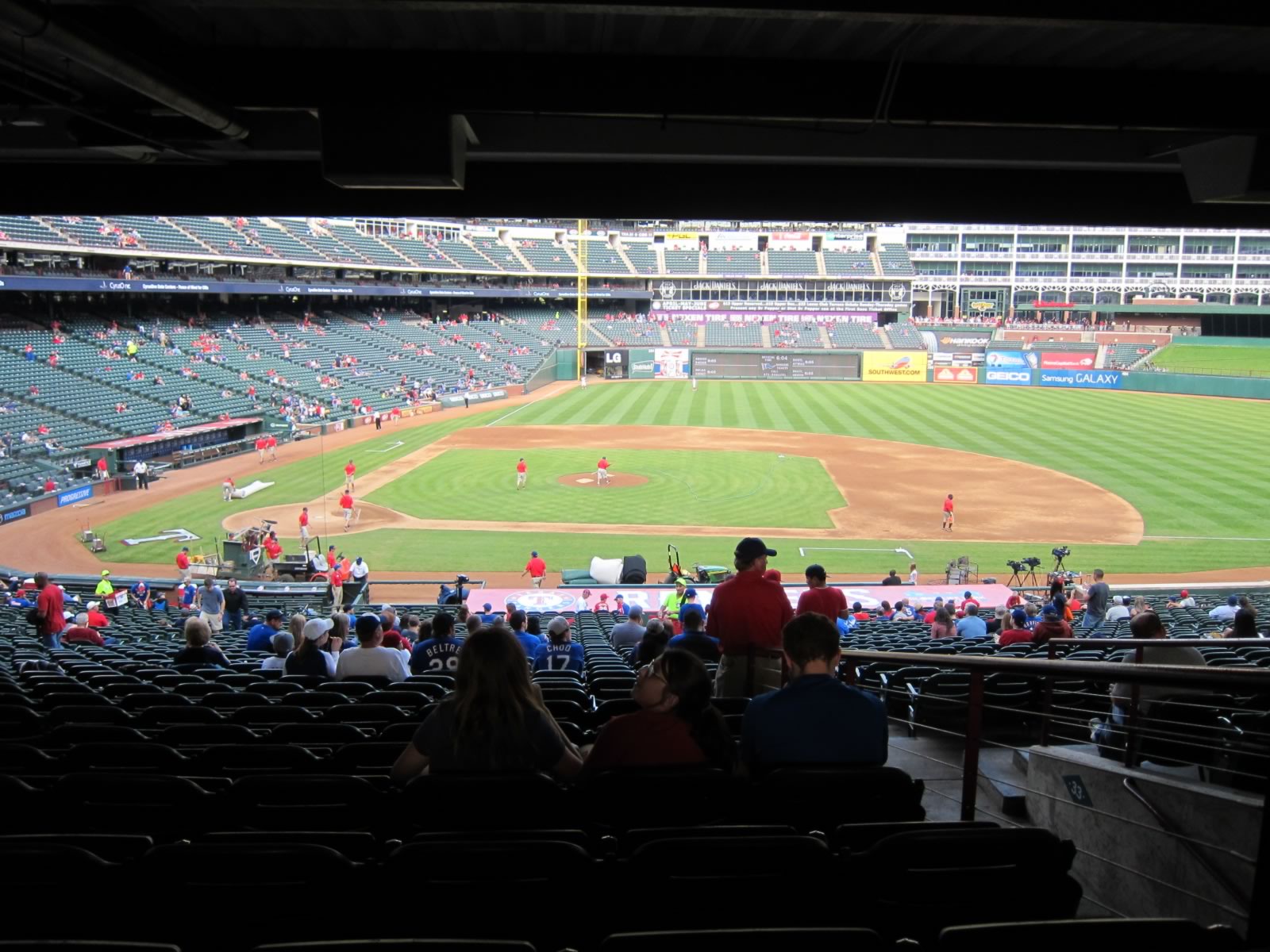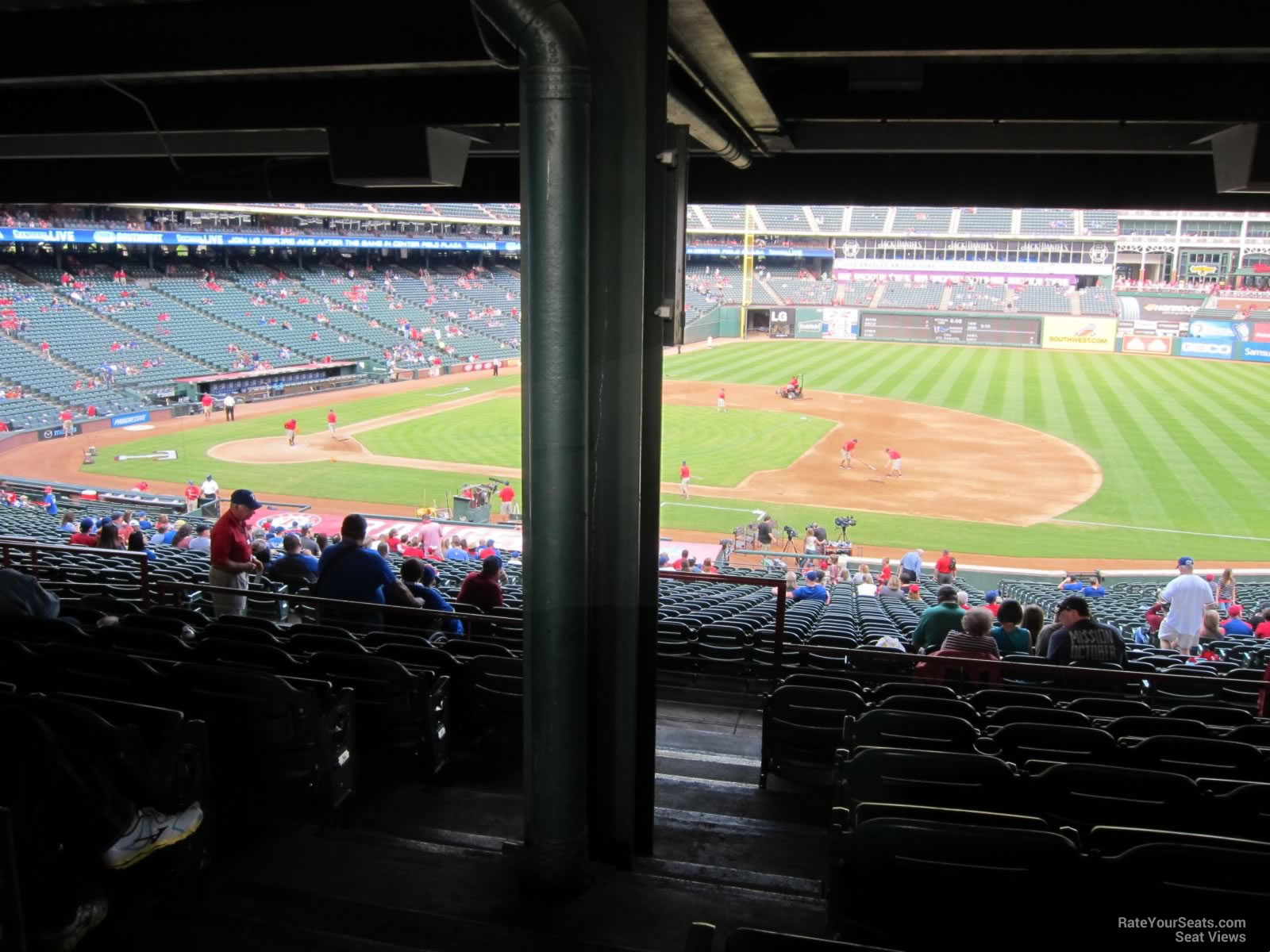 Other good options include the right field lower level (sections 44-49) which also have overhead protection but again need to deal with support beams obstructing the views in rows 11 and higher (avoid seats near the aisles).