What are the sunniest seats at Progressive Field?
Mar 2020
Answered by RateYourSeats.com staff...
When the weather heats up in July and August, Progressive Field can get as hot as any stadium in the country. When this is the case, finding shaded seats is a priority. But when the weather is just right, Indians fans like nothing more than soaking up the sun and enjoying a day at the ballpark.
The sunniest seats at Progressive Field will be in right field and on the first base side of the field. Most of these seats do not see a lot of shade and are typically much warmer than the rest of the stadium.
Seats in Right Field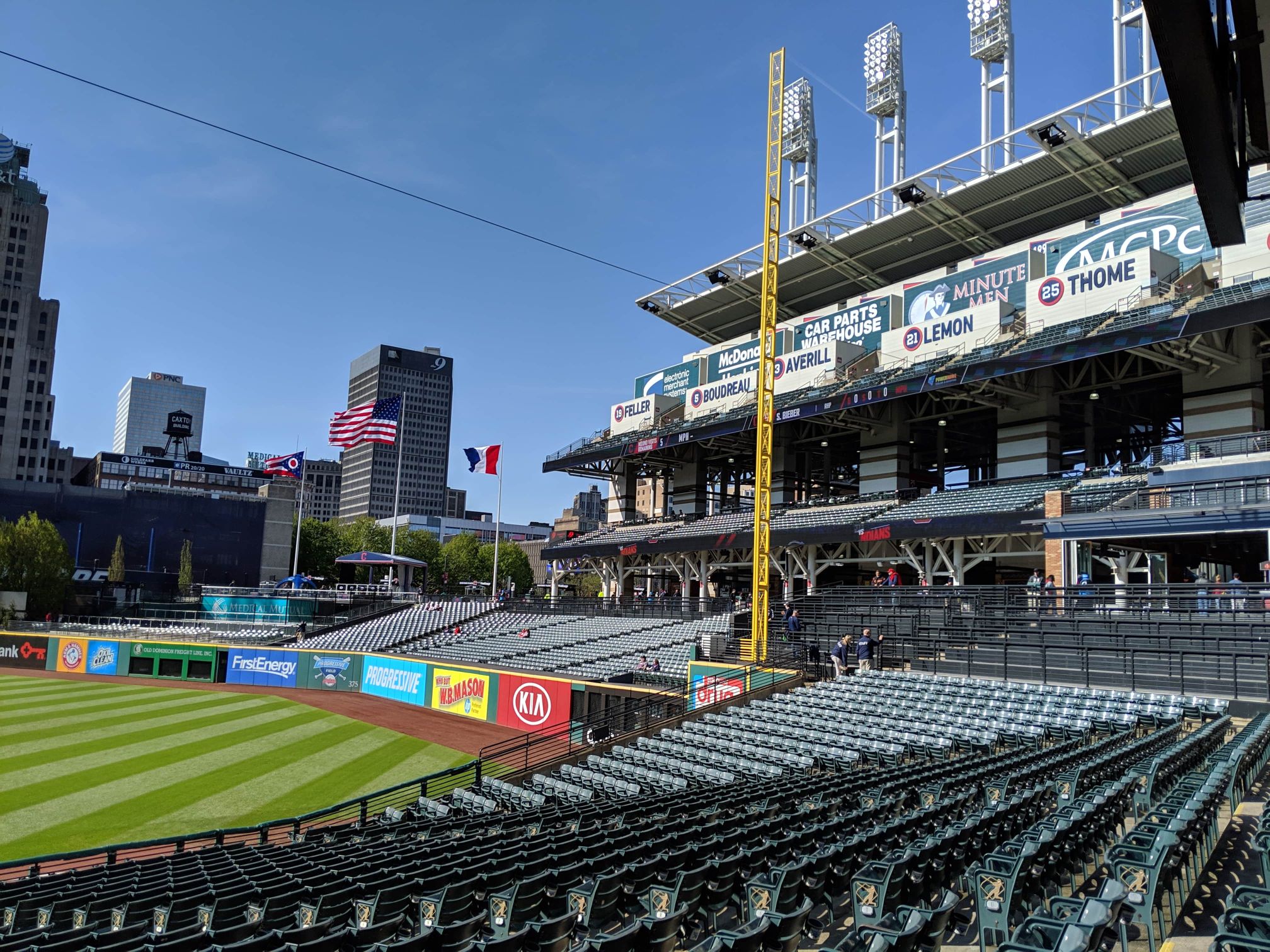 Sections 103-113 are lower level seats in right field. When looking for sunshine, these are your best bet. Only the last few rows of 109-113 are under cover and have the potential to be shaded. The rest of the section is completely exposed to the sun.
Just above these sections are 303-316. These seats see just as much sunshine as those at field level. However, most fans prefer to sit in the 100 level for an opportunity to catch a home run ball and to enjoy the livelier atmosphere of the lower level.
Seats on the First Base Side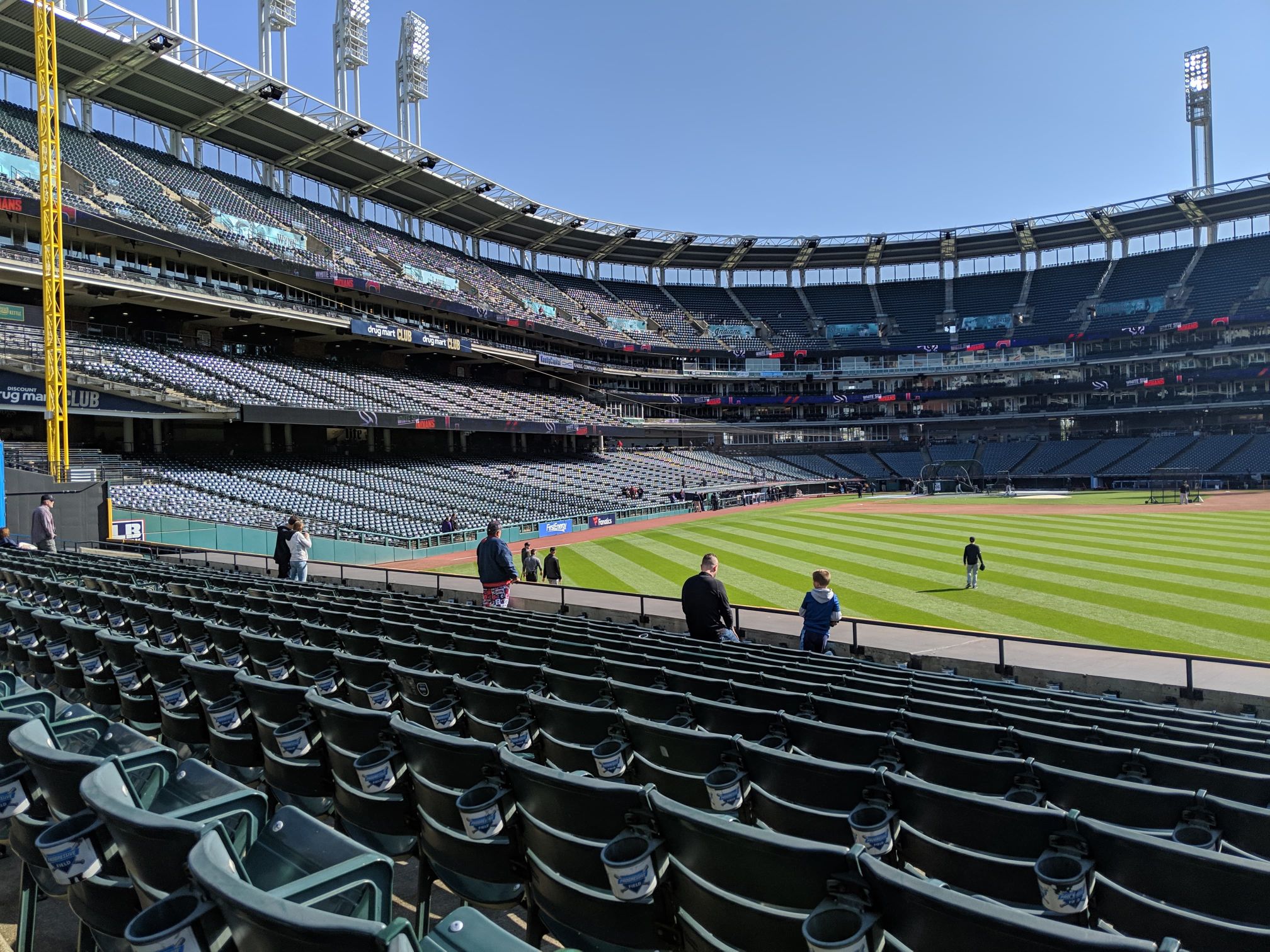 The two sections that see perhaps the most sunshine are Section 117 and the Corner Bar section. These sections have no overhead protection and are a magnet for the sun's rays. As a result, the Corner Bar is one of the most crowded areas on a beautiful day.
Other First Base Seats in the Sun
Lower rows of 119 - 144
Club sections 326 - 348
Upper deck sections 420 - 441, 520 - 541
Asked March 27, 2020
Interactive Seating Chart
Other Popular Seating Choices