Where is the closest shade to Section 123 at Petco Park?
We'd like to see the Dodger game on Sept 6, but need to be in the shade.  We have friends in Section 123.  Where is the nearest seats in the shade?
Jul 2015
Answered by Steve at RateYourSeats.com...
You can find good shade in nearby Sections 117, 119, and 121 for a mid day (1:10) start in September, just be sure to avoid the Field Reserved portion of the section (Rows 25 and lower), and opt for the higher seating rows in the Field Pavilion portion of the section (Rows 27 and higher) . As the day progresses though, the sun will move further back in the section and there will be little shade left as the sun begins to move further to the west. The last two rows in Sections 117, 119 and 121 (Rows 43-44) will be your best options for staying in the shade for most of the game when sitting near Section 123.
If the shade end up being a more important factor in your decision than being close to your friends, we recommend opting for seats on the third base side where the shade will only get better as the day grows older. Rows 36 and higher in even numbered Sections 114-120 will have very good shade throughout the day and are a good option for staying out of the sun.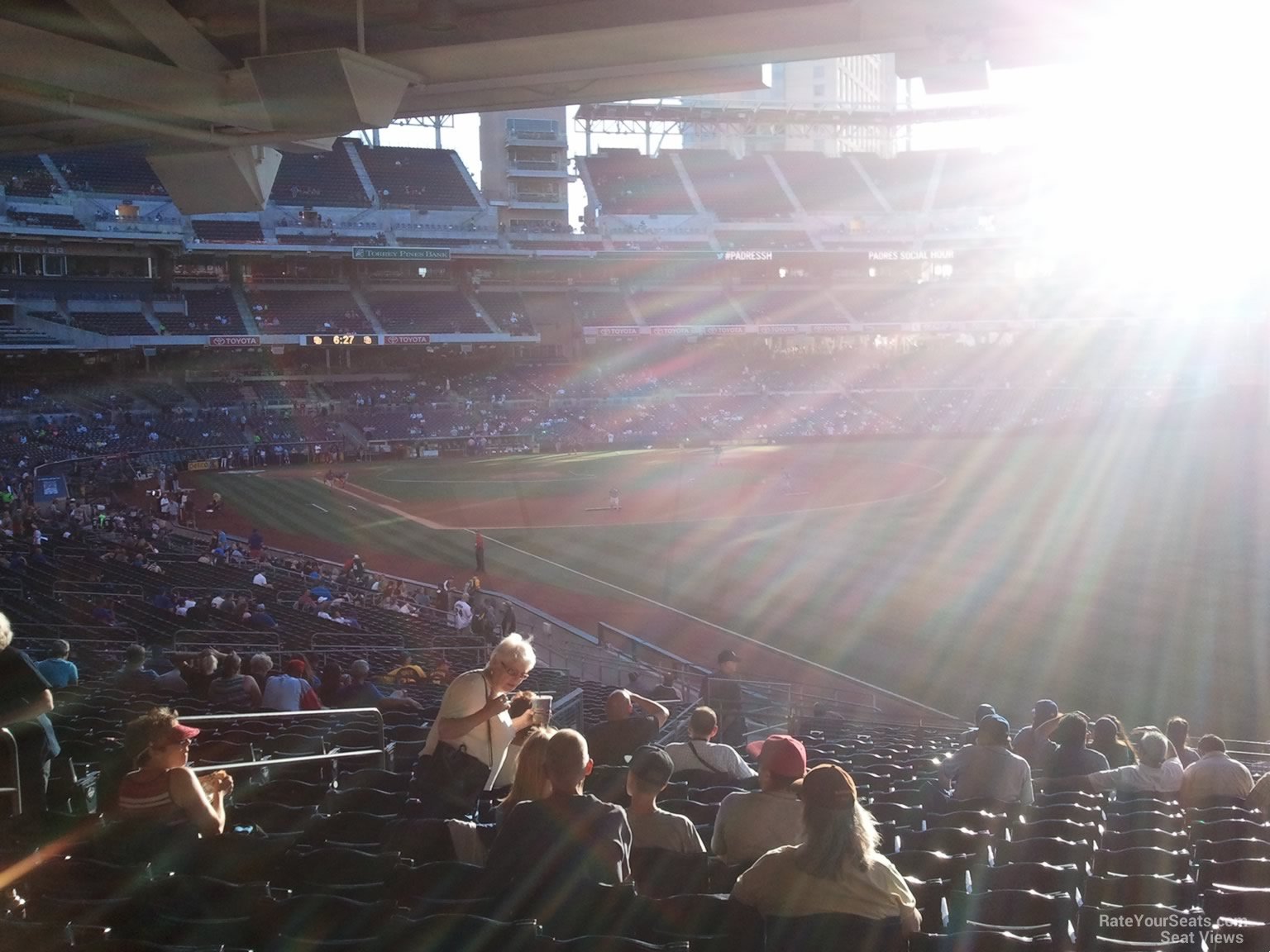 Asked July 24, 2015 for San Diego Padres vs. Los Angeles Dodgers on Sep 6, 2015
Interactive Seating Chart
Other Popular Seating Choices