What are the best reasonably priced hockey seats at Ball Arena?
Feb 2013
Answered by RateYourSeats.com staff...
When looking for good value in a more affordable price range, it is best to look in the upper portion 300 level sections at Ball Arena. While higher and further from the action than all other seating tiers, there is still good value to be found especially in the end of the arena where the Avalanche shoot twice during regulation. Sitting at the East end will give you the best possibility of seeing an Avalanche goal as they shoot at the near net in both the 1st and 3rd periods.
Below are a set of quick steps to help you in finding great ticket deals on the side of the ice where the Avalanche shoot twice.
Select your event on our super-charged Ball Arena Interactive Seating Chart
Click the filter on the right hand side titled

Avalanche Shoot Twice

Search for the green markers on the map, these will be some of the best deals available for the game!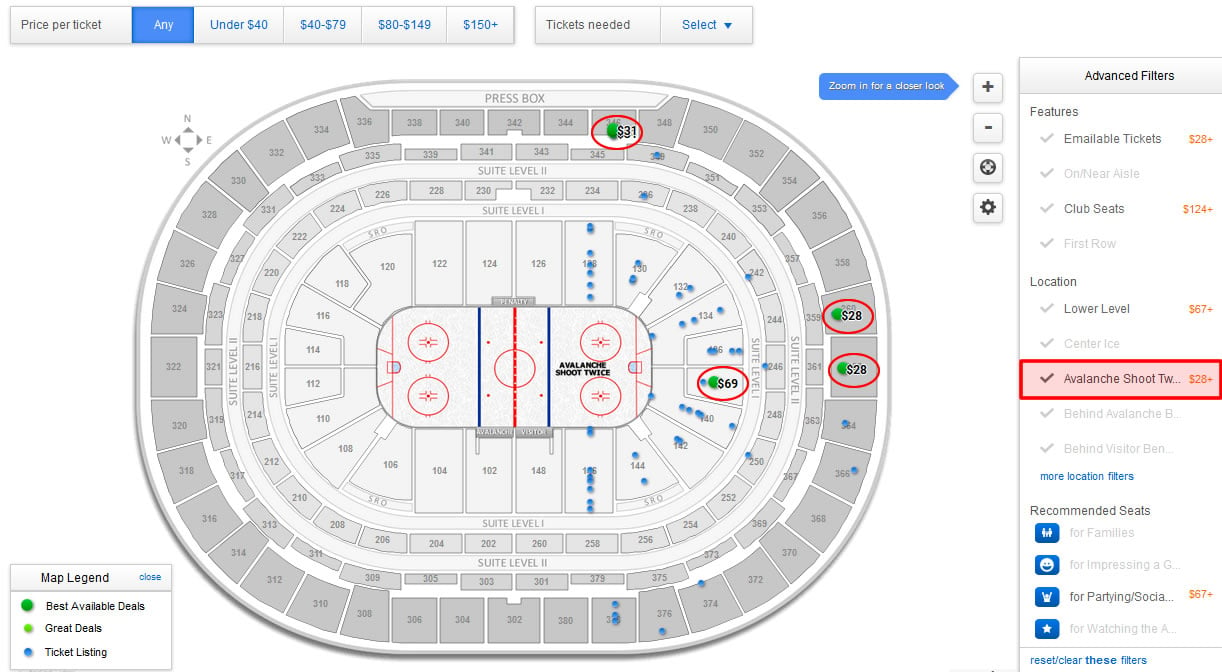 Asked February 01, 2013 for Edmonton Oilers at Colorado Avalanche on Feb 2, 2013
Interactive Seating Chart
Other Popular Seating Choices