What is the Lawn Like at MidFlorida Credit Amp?
Mar 2020
Answered by RateYourSeats.com staff...
Lawn tickets are one of the most inexpensive ways to catch a show at Tampa's largest outdoor music venue. MidFlorida Credit Union Amphitheatre features lawn space for thousands of guests who prefer a lower ticket price and don't mind rolling around in the grass a little bit.
Accessing the Lawn Seats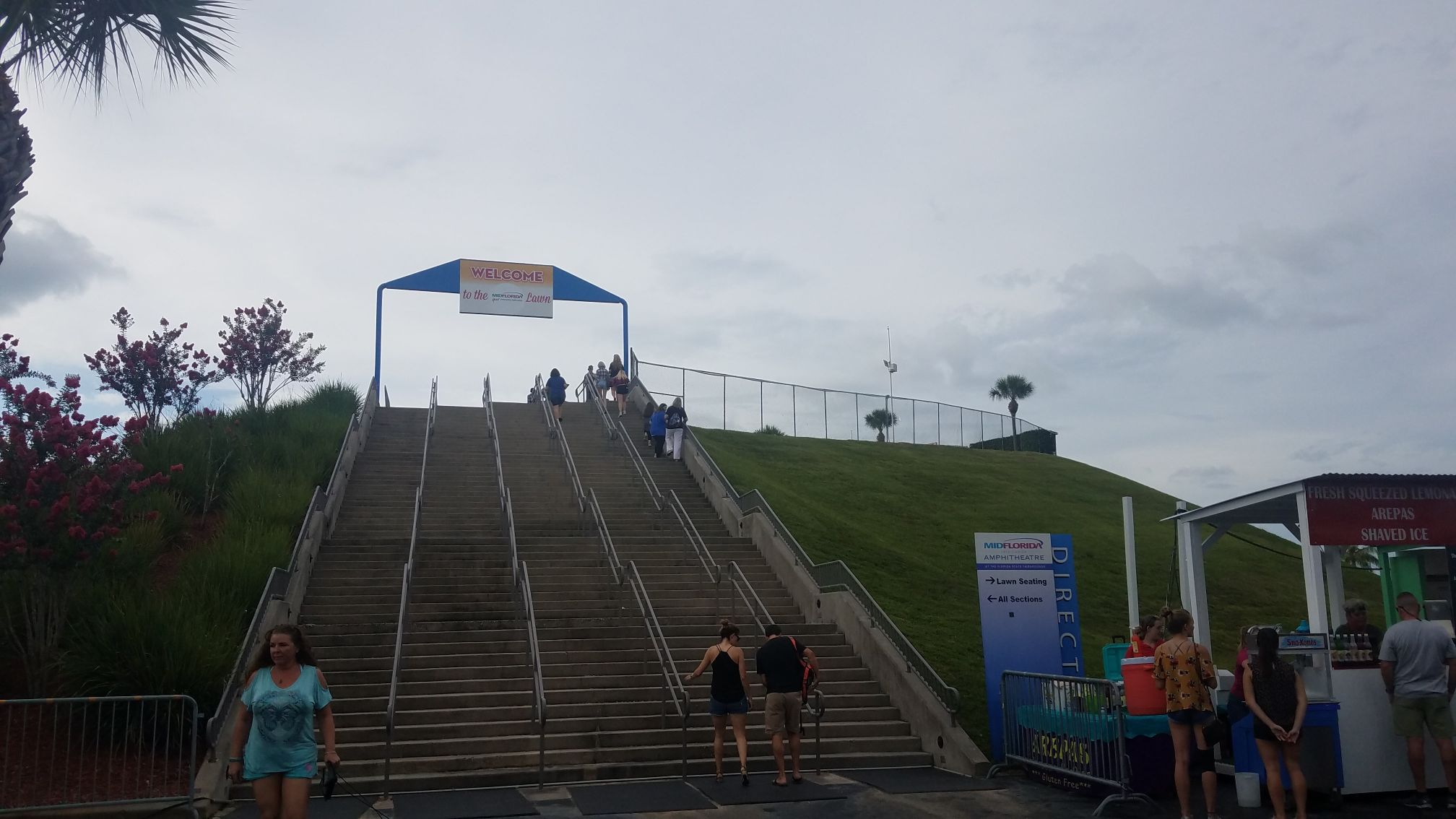 As you make your way to the Lawn, the first thing you might notice is the large staircase that leads to this area. Dozens of stairs lead you to the top of the lawn where you can scope out an open spot.
There is also an alternative entrance to the Lawn which has you climb a smaller staircase to access the front of the lawn. This entrance is accessible from the walkway that separates the lawn from the Pavilion.
Finding a Spot on the Lawn
Most of the Lawn is general admission, which means that all spaces are first-come, first-serve. As you might expect, the best spots at the front of the Lawn fill up quickly. Plan on arriving at least an hour before showtime if you're hoping to secure one of these spaces.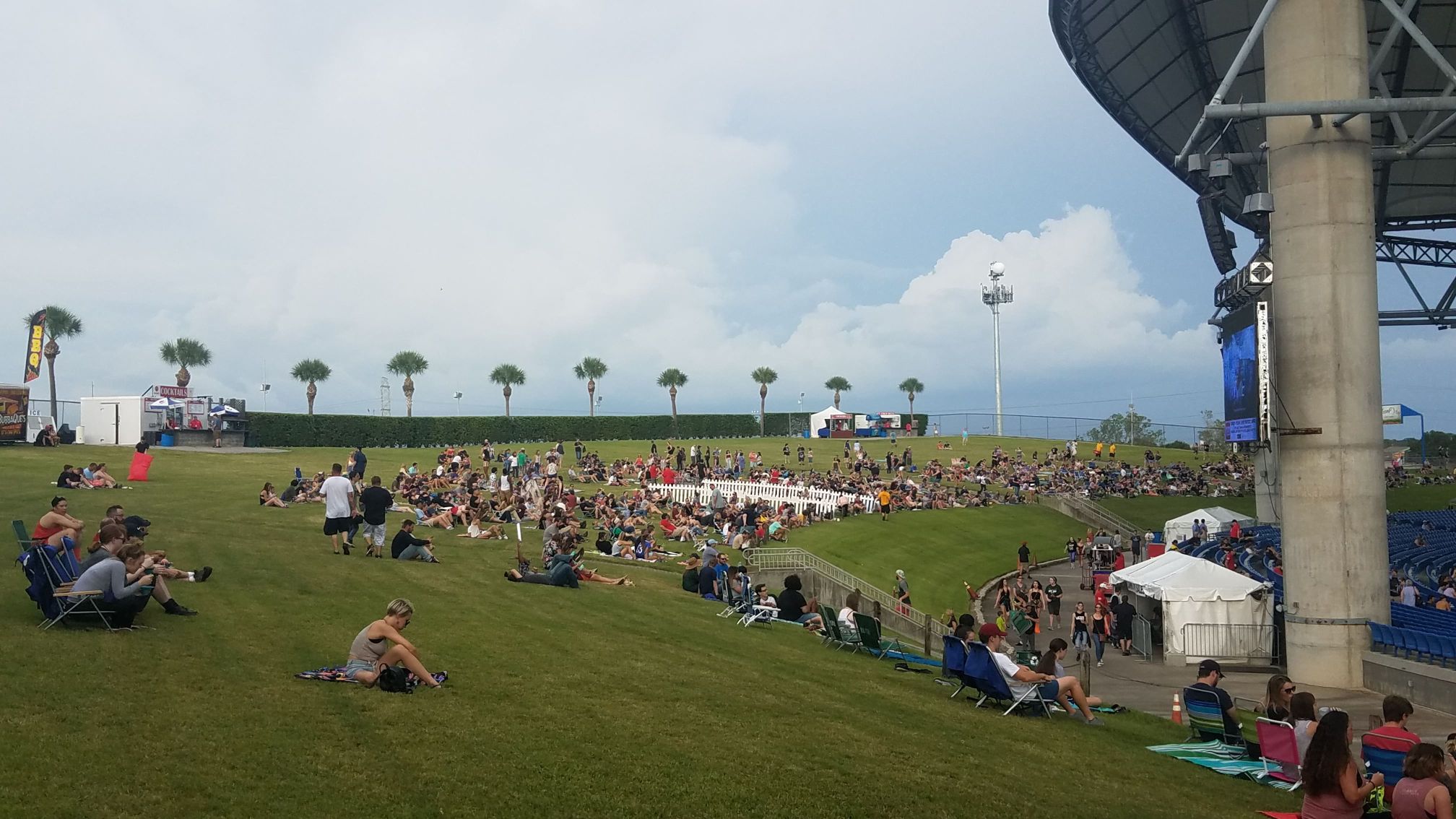 Bringing a blanket and/or lawn chair is highly encouraged. This serves two purposes. First, it's a more comfortable experience with these items. Second - although most guests are considerate - putting down a blanket or some chairs is a good way to mark your territory so it doesn't get over-run by other fans.
Another reason to show up early is to avoid the obstructed views of the lawn. Large pillars support the Pavilion area and can be a major distraction if you're seated behind one of them. There are TV screens facing the lawn to help you see better, but these pillars are easy to avoid if you arrive early enough.
Other Lawn Amenities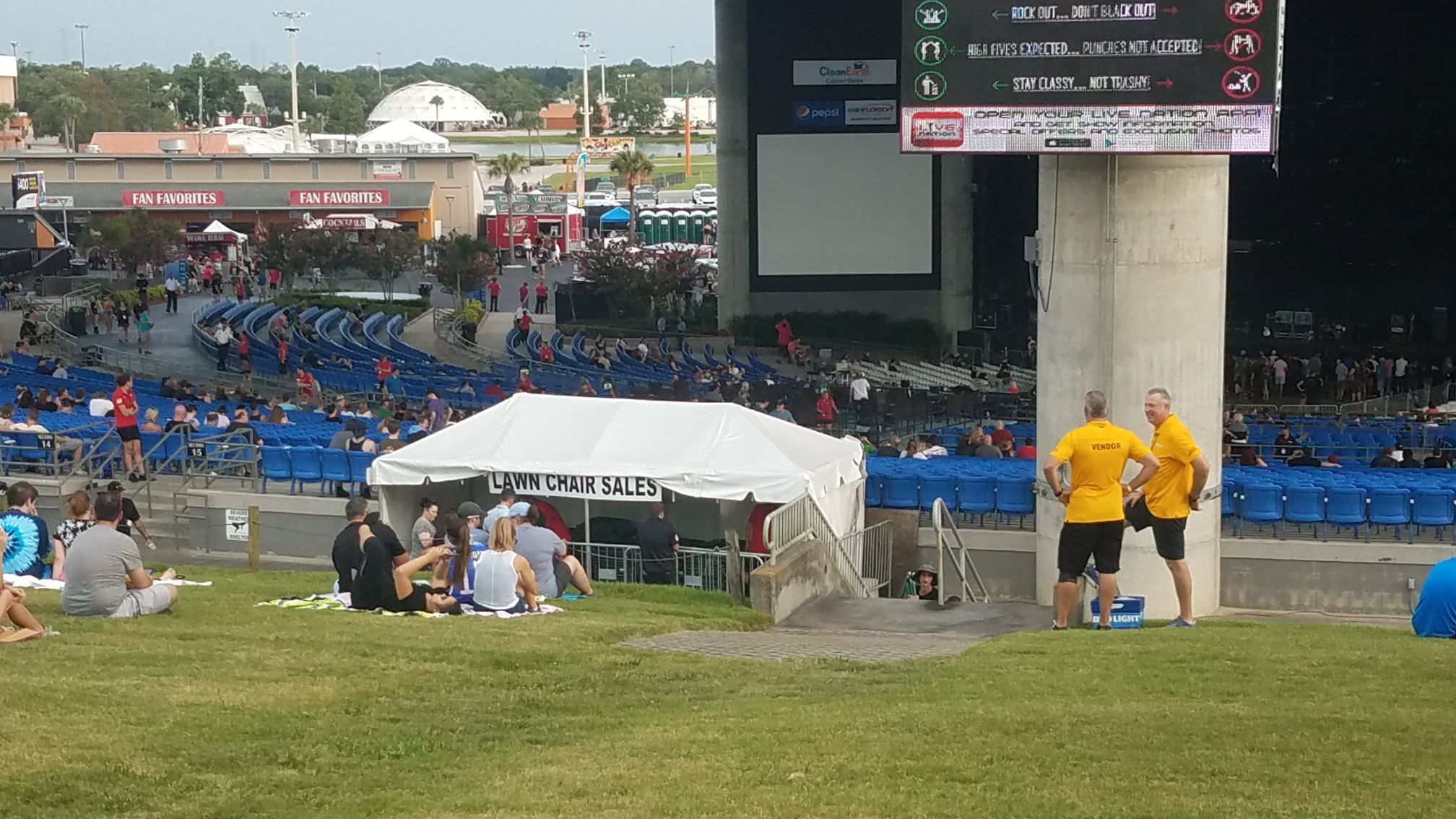 Forgot to bring a lawn chair? Don't worry. Rental chairs are available in a tent at the front of the lawn. Expect to pay a few dollars to rent a chair that you don't have to lug back and forth between the fairgrounds parking lot.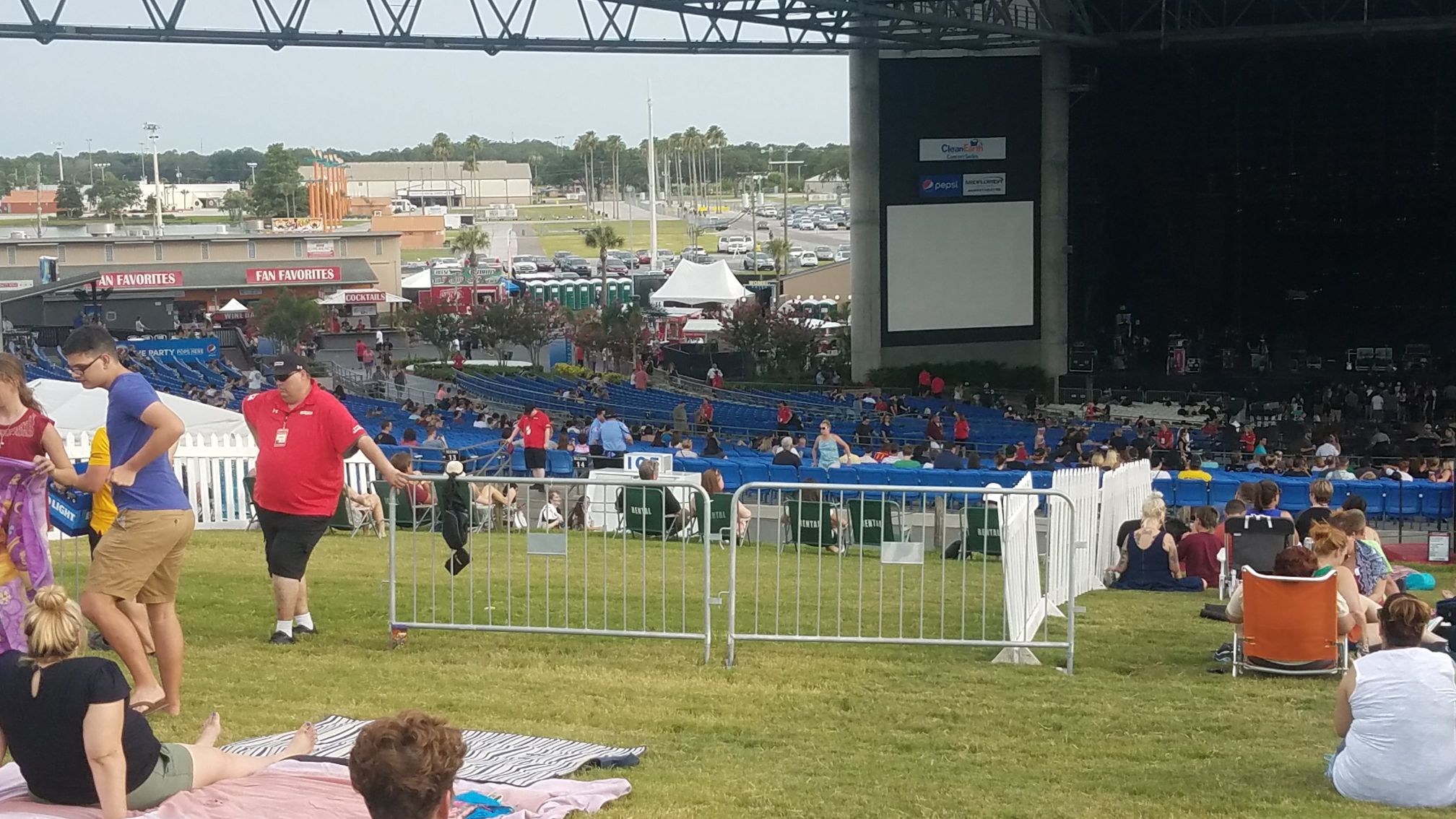 A rather new option at the Amphitheatre is Reserved Lawn Seating. Space for about 50 guests is available in an area at the front of the lawn and just off-center. This is a private area that requires the purchase of a Reserved Lawn Ticket. With a ticket here, you don't have to worry about showing up early for the best seat!
Asked March 26, 2020
Interactive Seating Chart
Other Popular Seating Choices