Are tickets in Section C, Row 17 good seats for a concert at MSG?
Going to the Billy Joel concert.
Dec 2013
Answered by RateYourSeats.com staff...
Floor Section C
For most concerts at Madison Square Garden, Floor Section C will have 26 rows of seating for end stage setups. This will put you near the back of the section at Row 17, however you will still be very close to the stage as the front of Section C is just steps away from the front of the stage. Being further back in the section gives you a better line of sight than some of the closest rows, as the stage will be elevated above the floor seating and sometimes makes for awkward viewing when too close.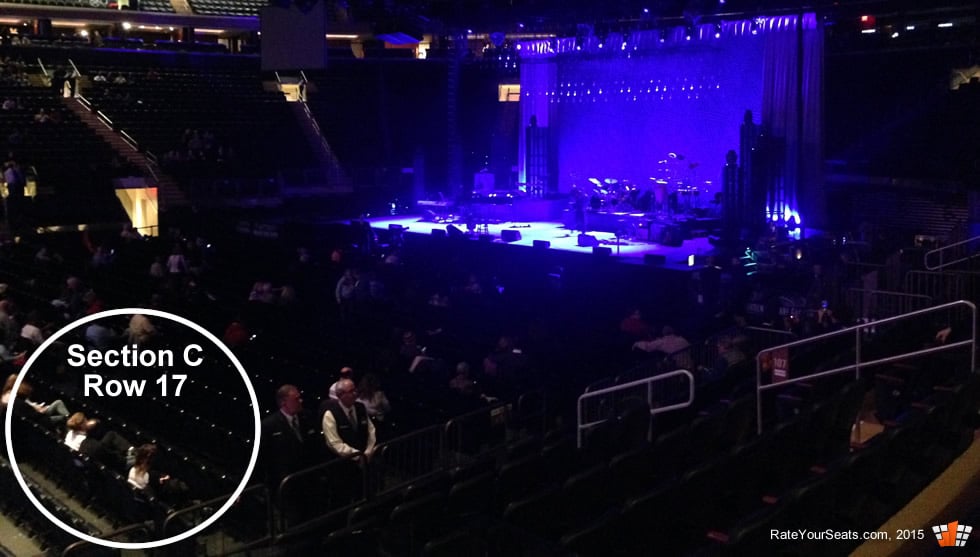 Floor Seating is Not Elevated

One point of caution regarding floor seats is that these rows will not be elevated over the rows in front, the seats will be folding chairs set out on the floor of the Garden. Therefore, this creates a greater risk of an obstructed view if you should have a taller fan sitting directly in front of you. This is a risk in any floor seating section, unless you are able to obtain tickets in the front row of the floor section to provide relief from fans in front of you.

Overall, the views from Section C Row 17 will be very good, and this is one of the best places to be for staying close to the stage and feeling as if you are completely immersed in the performance.

Asked December 10, 2013 for Billy Joel on Mar 21, 2014
Interactive Seating Chart
Other Popular Seating Choices
Event Schedule
Concert
Knicks
Rangers
Other