Are sections 1-3 at MSG elevated over other floor sections?
Feb 2016
Answered by RateYourSeats.com staff...
Typical Floor Seat Configuration
For most end-stage concerts at Madison Square Garden, floor sections can be grouped into front, middle and back locations. Floor sections A, B and C are usually closest to the stage with section B near center stage. Sections D-F are then located directly behind the front three sections. Finally, numbered sections 1-3 (sometimes labeled 01, 02 and 03) are at the back of the floor.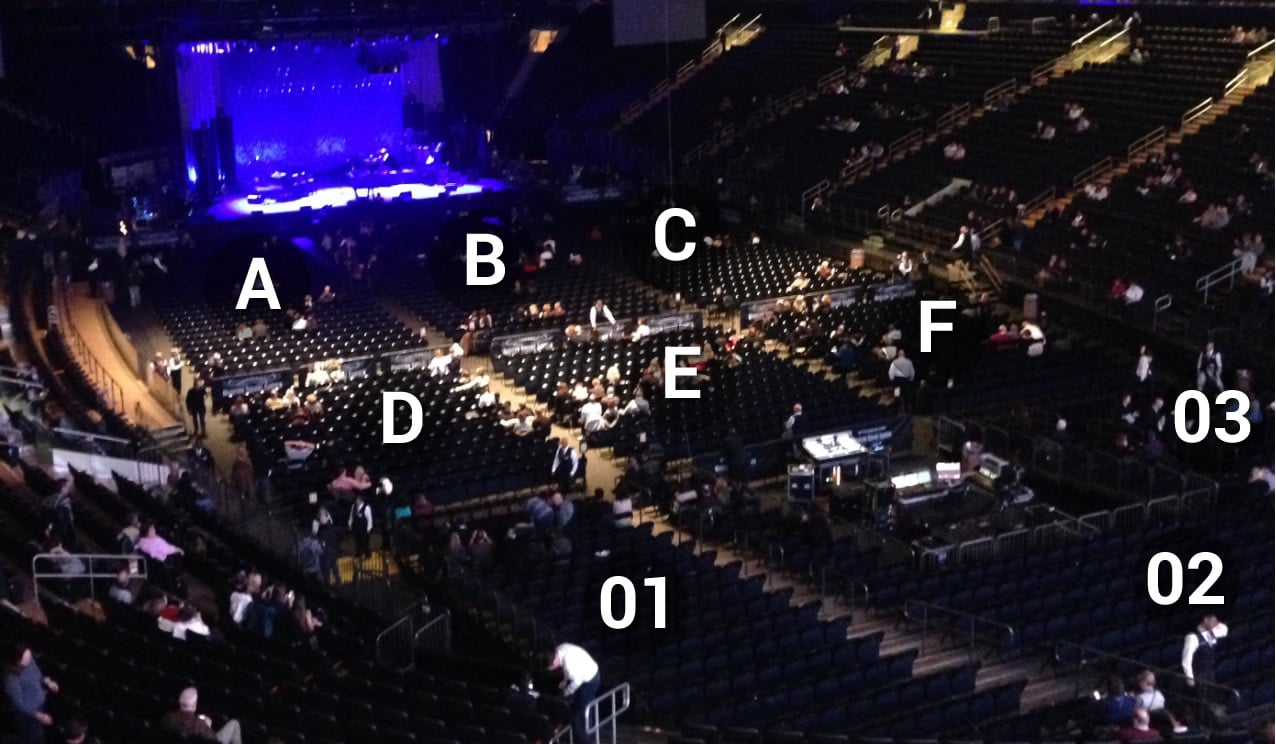 Elevated Seating in Sections 01-03
With sections A-F typically occupying the first 40 rows from the stage, sections 1-3 are often over-looked (and some don't consider them floor seats at all) and ignored. However, these seats do offer something that other floor seats do not: elevation.
Fans seated in the back rows of A-C or any row in D-F may find it difficult to see over other fans seated in front of them because all seats on the floor are folding chairs on a flat surface. What happens when you bring a child to a show and a group of large individuals is sitting in front of you? There's not much you can do.
Numbered Sections Offer a Better View For Shorter Fans
At most concert venues, including MSG, we recommend that shorter and younger fans skip the floor altogether and choose a seat in a riser section (at Madison Square Garden all riser sections are numbered). In sections 1-3, the first ten rows rise minimally but rows 11-20 offer enough of a slope to help you see over other fans and to the stage. You may not be as close to the stage as you want, but at least you'l have a comfortable and unobstructed view of your favorite performer(s).
Asked February 10, 2016
Interactive Seating Chart
Other Popular Seating Choices
Event Schedule
Concert
Knicks
Rangers
Other