Is Row 1 in Section 122 at ice level for a concert at Joe Louis Arena?
Section 122 for a concert, shows seats available for Row 1, but I see that Wings player bench is really there and most say the first seating row is row 3. So what would I be buying for Bocelli Concert at over 300 dollars with Row 1? Are we really sitting at Ice Level where the players sit, or is Row 3 now Row 1 for concert seating ?
Aug 2014
Answered by Keith at RateYourSeats.com...
The seating setup for a concerts at Joe Louis Arena is different than the hockey setup. In regards to Section 122, they fill in the players benches with seating. Rows 1 and 2 are the closest rows to the floor seats right behind the boards.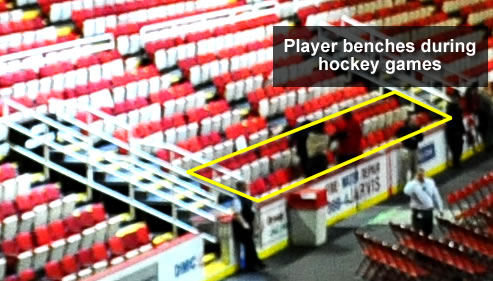 Asked August 19, 2014 for Andrea Bocelli on Dec 14, 2014