Purchased tickets early for this show and realized the tickets are beside the stage. I guess we thought getting tickets early they would be decent seats but it says there are below average seats.
Section 119 at Instrust Bank Arena is an extreme side section. It is not behind the stage - so you won't be behind a screen or looking from behind the curtain - but you also will not be looking directly at the performers.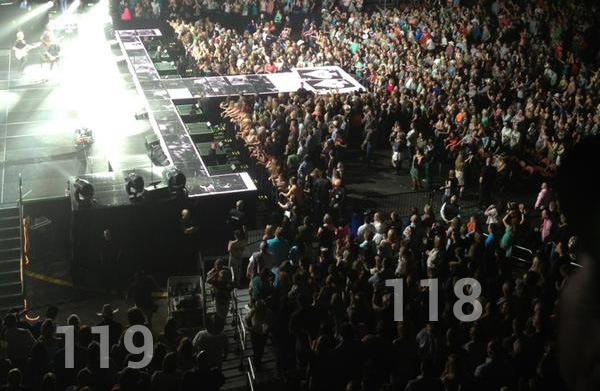 Extreme Side/Behind the Stage Sections
For many shows, these extreme side sections are usually an inexpensive way to get close to the stage. But for a show like TSO where the performance is best viewed head-on, being close but on the side doesn't hold as much intrigue.
Never-the-less, you should have a mostly clear view of the stage - it will just be from the side and slightly behind. These seats are typically not released, but are occasionally made available for the most popular shows.