How is the view from HBox seating for a concert at HSBC Arena?
Jun 2015
Answered by Keith at RateYourSeats.com...
Pros

For concerts, the Harbor Club Box seats have their pros and cons. On the plus side, this is one of the better areas to hang out in before the concert or during the opening act. It attracts a more social crowd and is an ideal place for friends to hang out. Another plus is that the view from the boxes is head-on to the stage for end-stage setups (like this Shania Twain show). A head-on view is many times more comfortable than having a side view and turning your neck to see the performance.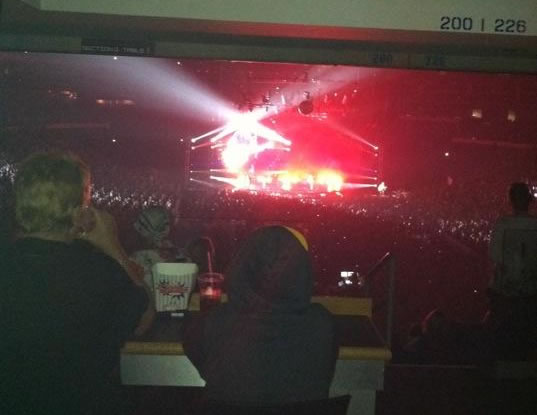 Photo adapted from Foursquare user Matt W.
Cons

On the flip side, the view from the boxes to the stage is pretty far. During hockey games these seats offer a cool video-game like view, and the action heads in your direction half the time. But for concerts, you're about 200 feet away from the stage at all times. You won't be able to see a significant amount of detail, and the atmosphere (dancing, energy, etc.) tends to be less upbeat when you're farther away from the stage.


Overall, a really good place to sit if you want a comfortable view and access to the lounge. But if you're looking for an immersive experience, you'll want to sit closer.

Asked June 08, 2015 for Shania Twain & Gavin DeGraw on Oct 3, 2015
Interactive Seating Chart
Other Popular Seating Choices