Which rows in the 300 level are below the walkway at Faurot Field?
Mar 2020
Answered by RateYourSeats.com staff...
The East side of Faurot Field includes 100, 200 and 300 level seating. Although it is not immediately clear on most Faurot Field seating charts, the front portion of 300 level seats hangs over the club seats and loge boxes of the club level.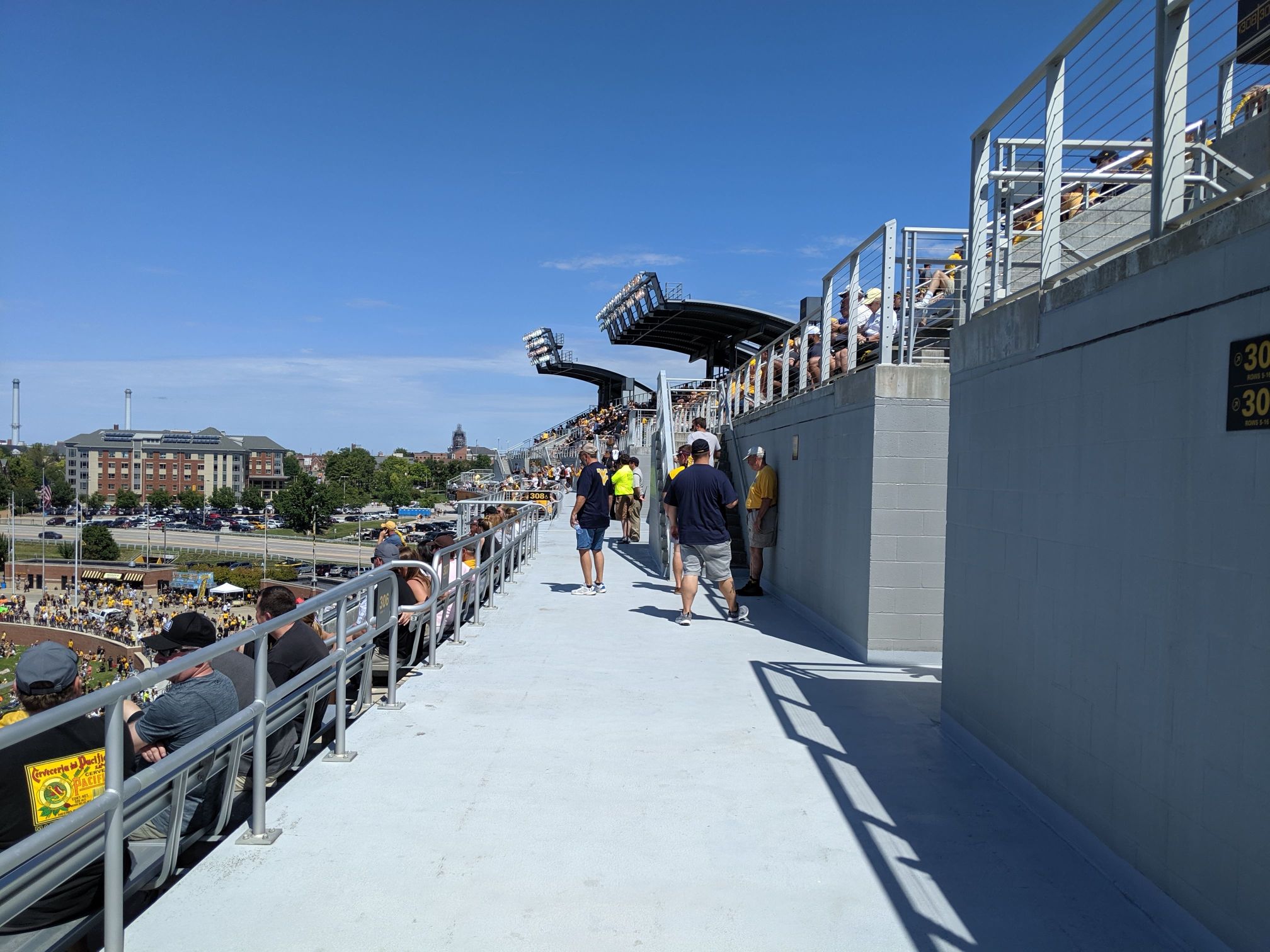 Rows in these sections always begin with row 1 at the front of the section. Rows 2 and 3 follow and make up the lower portion of these sections (in some sections - like 308 - designated wheelchair seating replaces rows 2 and 3). These rows - 1, 2 and 3 - are below the walkway and are considered much better seats than higher rows.
The higher rows in the 300 level consist of rows 5 through 16. In addition to having farther views, these rows are only accessible by walking up a stairway from the walkway. For some this is a nuisance and for others who have trouble walking stairs - these rows should be completely avoided.
Asked March 24, 2020
Interactive Seating Chart
Other Popular Seating Choices