Asked For
St. Louis Rams vs. San Francisco 49ers
on Oct 13, 2014
Answered by Keith at RateYourSeats.com...
The Rams (home) bench is located on the East side of the field, in front of sections 110-118.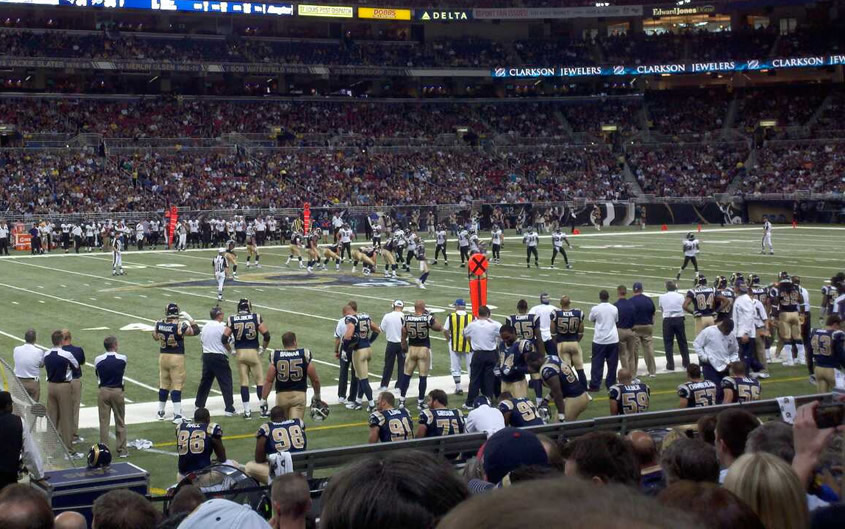 Related Content
Frequently Asked Questions
Which direction do seats run - is seat 1 on the left or right side of the row?

As you face the field from your seats, lower number seats are on your right.
Edward Jones Dome
Seating Chart
Edward Jones Dome Tickets All Events
Need a Ticket Recommendation?
Let us hand-pick seats for you!