Which rows in the Tiger Den seats are covered at Comerica Park?
Mar 2020
Answered by RateYourSeats.com staff...
The Tiger Den seats at Comerica Park are a favorite among Detroit Tigers fans. These seats receive high marks for their great views, comfortable seating and not being too close together. These seats are also well known for being covered and helping fans avoid downpours.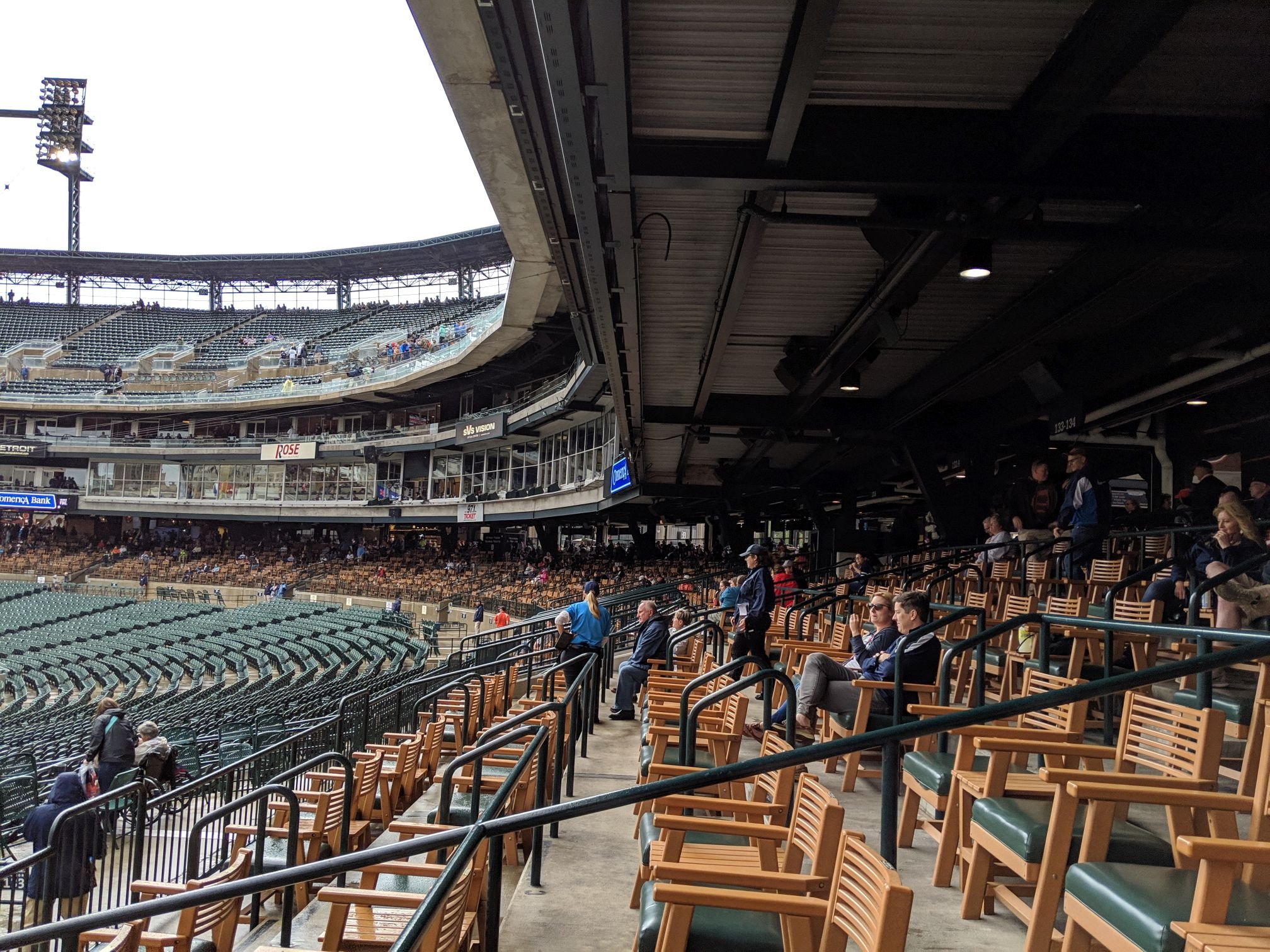 All Tiger Den sections begin with Row A. This row is elevated slightly above the walkway that fans use to access to main seating bowl. In most Tiger Den sections, this first row of seating is not covered. Instead, it's not until the third row (Row C) that the overhang provides protection.
Because the overhang does not follow the same shape of the lower level, some Tiger Den sections will have all of their rows covered. For instance, Tiger Den 135 - the last club section on the third base side - has all of its rows covered.
Are Tiger Den seats also shaded?
Tiger Den seats that are covered will be dry in the event of rain (and snow). However, covered seats aren't guaranteed to also be shaded. For shaded Tiger Den seats, sit on the first base side of the field. In particular, all covered seats in sections 120-127 will also be shaded after about 1pm. And even rows that aren't covered in these sections will start being shaded as the afternoon wears on.
Asked March 25, 2020
Interactive Seating Chart
Other Popular Seating Choices