Is it better to sit close to the glass or in the first row of the platinum level?
Is it better to sit in lower level 120 row 5 or platinum level first row?
Jan 2019
Answered by Tyler at RateYourSeats.com...
Much of this has to do with personal preference and what is more desirable to you as a fan. Below are some of the pros and cons to each option and from there you can hopefully weigh which traits of the seats are most important to you.
Lower level sections of course are very close to the ice and the action. These seats are extremely exciting to see the players and appreciate the speed of the game. Details are so easy to come by such as facial expressions, players communicating, and the sounds of the skates on the ice. The downside of these seats is that in some sections (especially as you move closer to the corners) it can be difficult to see portions of the ice. This happens because the angle on the glass creates a blurred effect making it hard to see. Many fans will compensate for this by watching the jumbotron when the play is in this part of the ice. The good thing about hockey is that the game goes back and forth a lot, so the players are never out of view for too long. We typically suggest that hockey fans should always sit in close seats like these at least once just for the experience alone.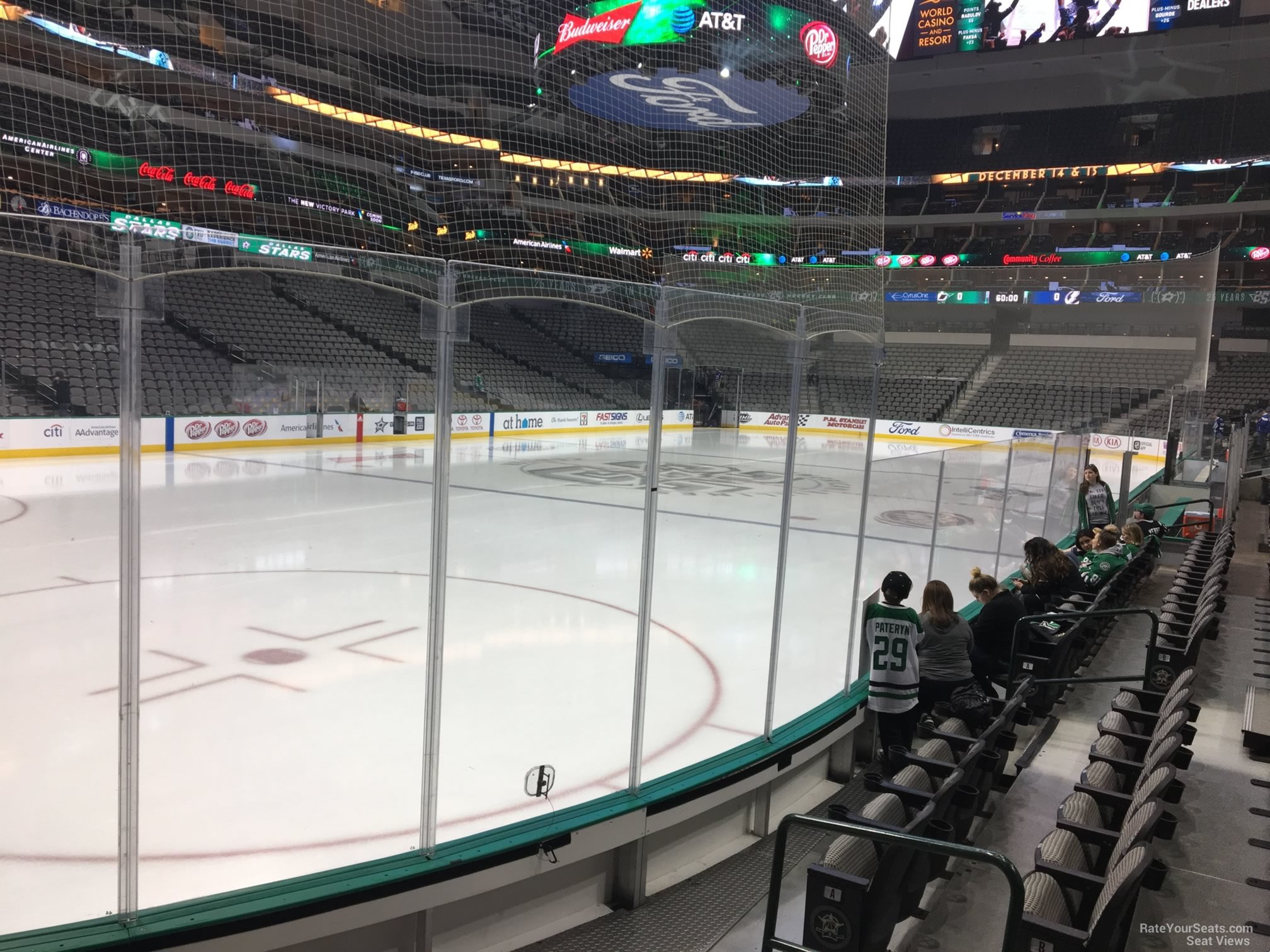 Platinum seats will offer some of the best views to watch the entire game. Unlike the seats in row 5, no matter where you sit on the platinum level the entire ice surface will be in view. This makes for a very comfortable experience to watch a game which gets even better with in-seat wait service so you never have to leave to get food or beverage. Of course you won't have the thrill of being just a few feet away from the players, but many people also like to be set back a bit more to take everything in.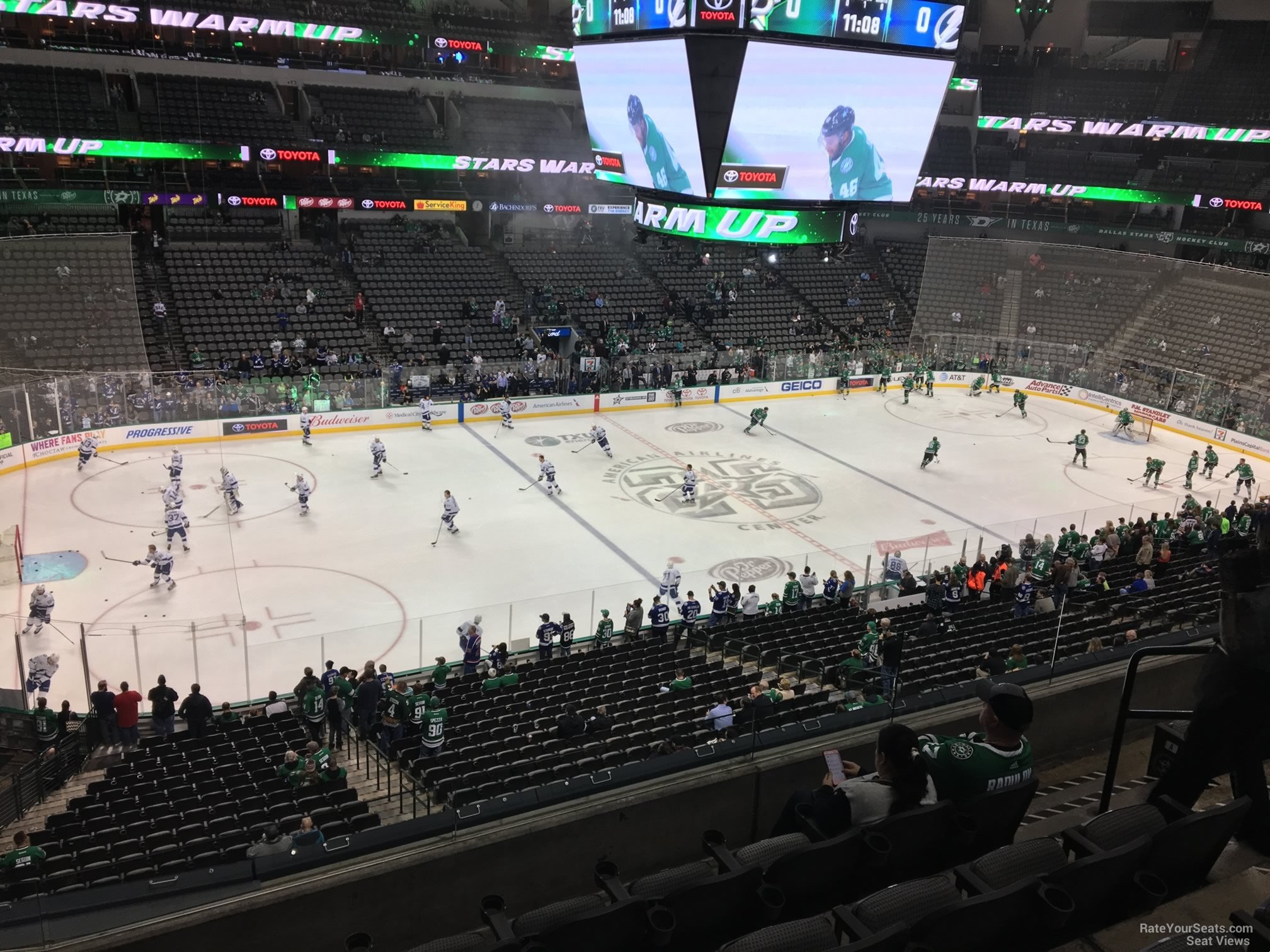 Asked January 02, 2019 for Minnesota Wild at Dallas Stars on Feb 1, 2019
Interactive Seating Chart
Other Popular Seating Choices