Leyard Lounge at Providence Park
Features & Amenities
Leyard Lounge seats at Providence Park are one of the most comfortable ways to enjoy a Timbers match. Whether you're seated at a field table, bistro table or rail, you will have plenty of space for yourself, food, drinks, cell phones and other personal items.
This unique seating area is located adjacent to the visiting team bench in front of sections 120-122. Seats located closer to midfield are usually labeled Leyard Lounge Premier, but do not come with any additional benefits.
Leyard Lounge ticketholders at Timbers games will enjoy exclusive access to the namesake club. This area includes additional seating, an open bar and a complimentary buffet.
Please note: Due to health and safety protocols in 2023, food availability, club access, wait service and other amenities are subject to change without notice.
Note: These seats are highlighted on the map
Interactive Seating Chart
Leyard Lounge Seating Chart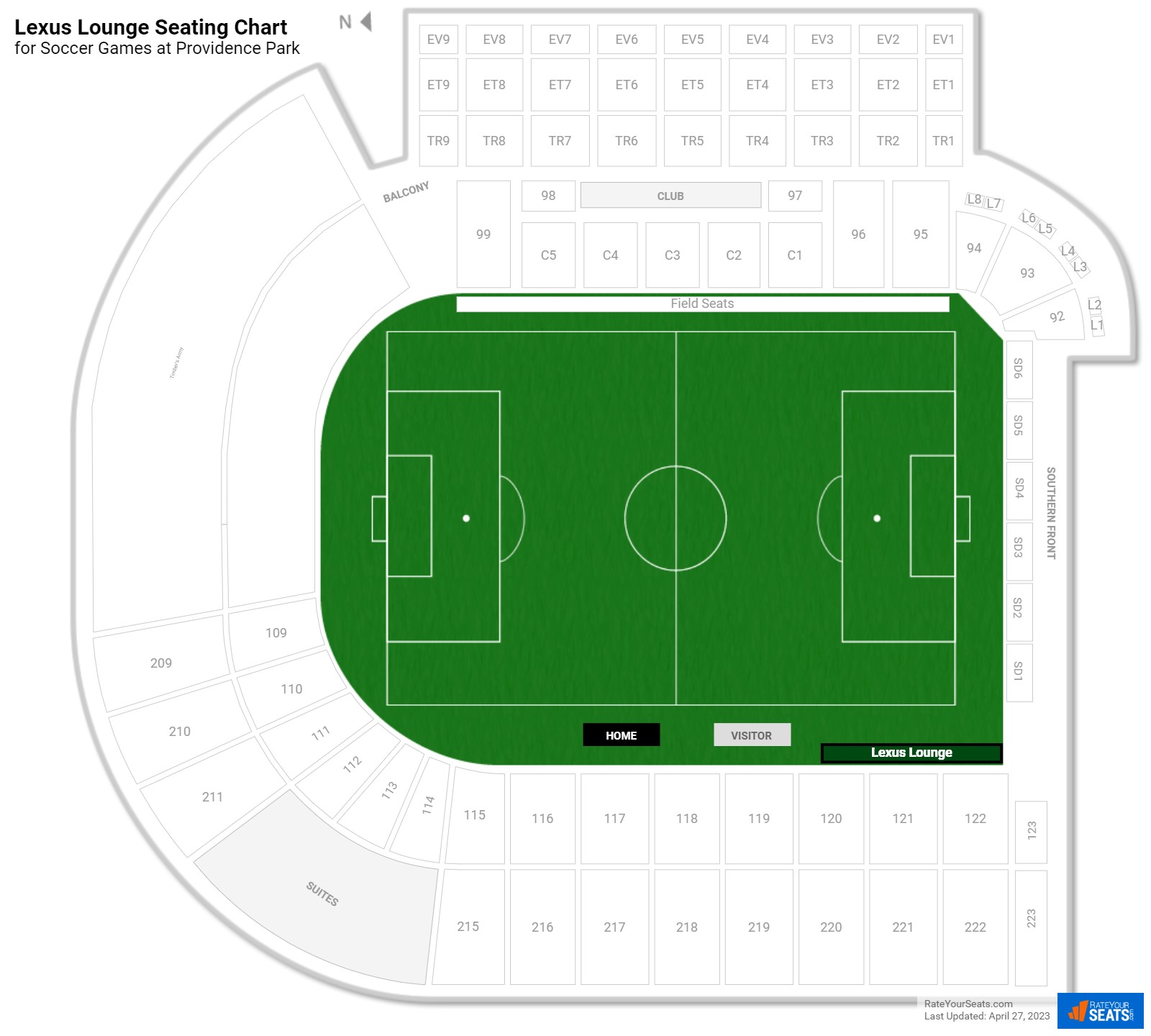 More Seating at Providence Park
Event Schedule
2023 Portland Timbers Season Tickets

Providence Park - Portland, OR

Friday, February 24 at 12:55 PM

Sporting Kansas City at Portland Timbers

Providence Park - Portland, OR

Saturday, February 25 at 7:30 PM

St Louis City SC at Portland Timbers

Providence Park - Portland, OR

Saturday, March 11 at 7:30 PM

Los Angeles Galaxy at Portland Timbers

Providence Park - Portland, OR

Saturday, March 25 at 1:30 PM

Seattle Sounders FC at Portland Timbers

Providence Park - Portland, OR

Saturday, April 15 at 7:30 PM

Vancouver Whitecaps FC at Portland Timbers

Providence Park - Portland, OR

Saturday, May 13 at 7:30 PM

Minnesota United FC at Portland Timbers

Providence Park - Portland, OR

Saturday, May 20 at 7:30 PM

Vancouver Whitecaps at Portland Timbers

Providence Park - Portland, OR

Saturday, August 26 at 7:30 PM

Real Salt Lake at Portland Timbers

Providence Park - Portland, OR

Wednesday, August 30 at 7:30 PM

Los Angeles FC at Portland Timbers

Providence Park - Portland, OR

Saturday, September 9 at 7:30 PM

San Jose Earthquakes at Portland Timbers

Providence Park - Portland, OR

Wednesday, September 20 at 7:30 PM

Colorado Rapids at Portland Timbers

Providence Park - Portland, OR

Saturday, September 23 at 7:30 PM