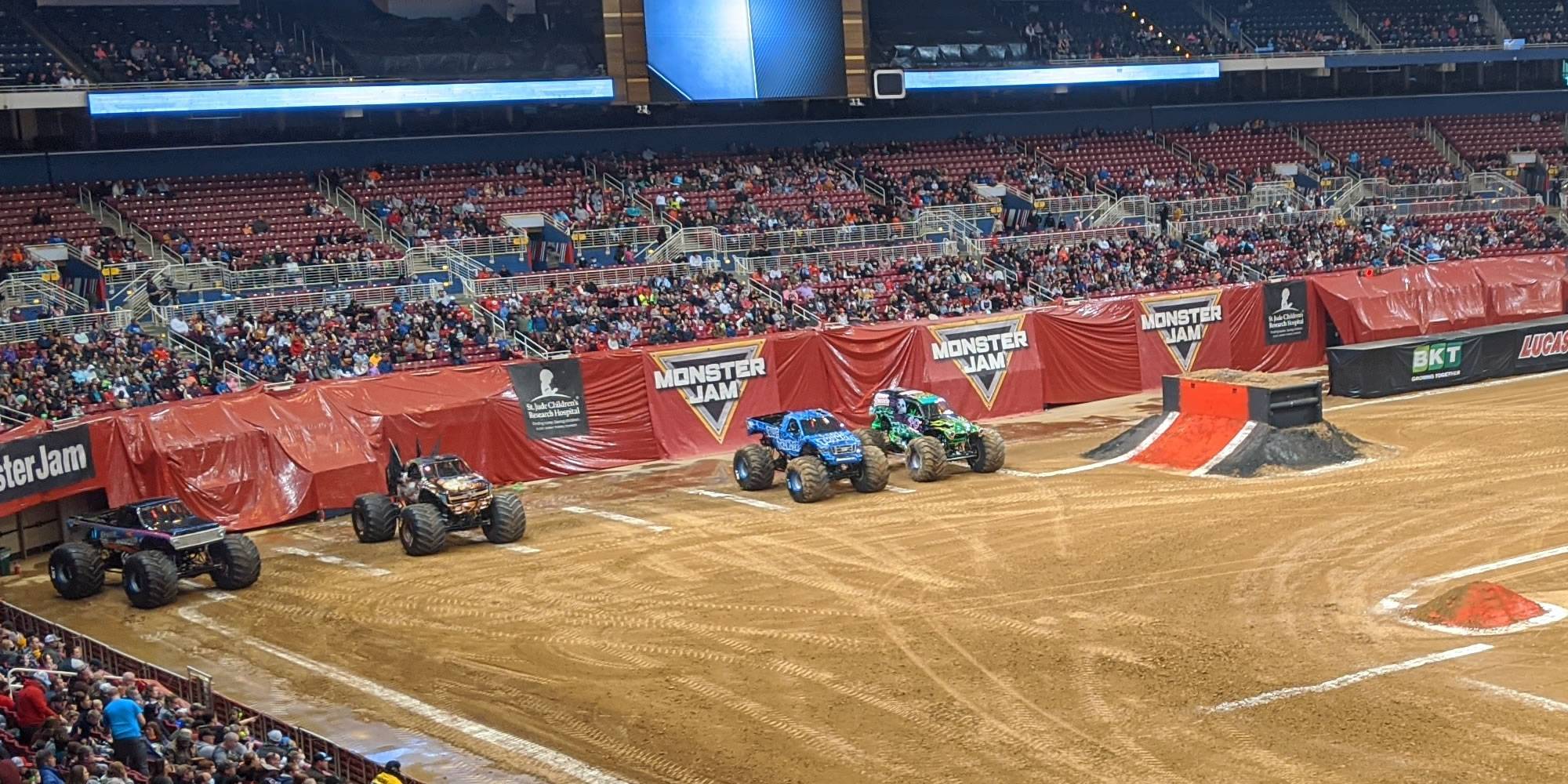 How long does a Monster Jam show last?
Most shows last about two-and-a-half hours, including intermission. Shows start on time, so it's important to be in your seats at the listed event time. The typical order of events is as follows:
Head-to-head Racing: 30 minutes
Trucks are paired up in a bracket-style competition where the fastest truck to complete their lap wins! Each race lasts just 20 seconds on average.
Skills Challenge: 30 minutes
Each truck will perform for about 30 seconds doing wheelies or donuts.
If you can't wait until intermission, this is usually a good time to use the restroom or get concessions and merchandise. Most Monster Jam fans rank the Skills Challenge behind Racing and Freestyle.
---
Intermission: 15 minutes
---
Freestyle: 60 minutes
Each competitor has up to two minutes to use the entire track for jumps, donuts, custom tricks, backflips and more! This is the best chance to see what your favorite truck can do. You can even use the Judges Zone website to score each truck's Freestyle run.
Note: Some trucks incur damage or mechanical issues in the first half of the show and don't always compete in Freestyle.
Where's the best place to sit? How about if I'm bringing kids?
Monster Jam events are typically held in massive stadiums - both indoors and outdoors. Because these venues are so big, there are a number of different seating options. For most fans, the best seats for Monster Jam are as follows:
Lower Level Centered Near the Front
As with most live events, sitting near the front is a special experience. At Monster Jam it means being just a few feet away from the trucks and getting to see how impressive they really are.
Most stadiums block out the first few rows for safety issues and to improve sitelines. But if you're seated within 20 rows of the dirt track, you'll be wowed by the spectacle and will probably be covered in dirt/dust by the end of the show.
Lower Level End Near the Front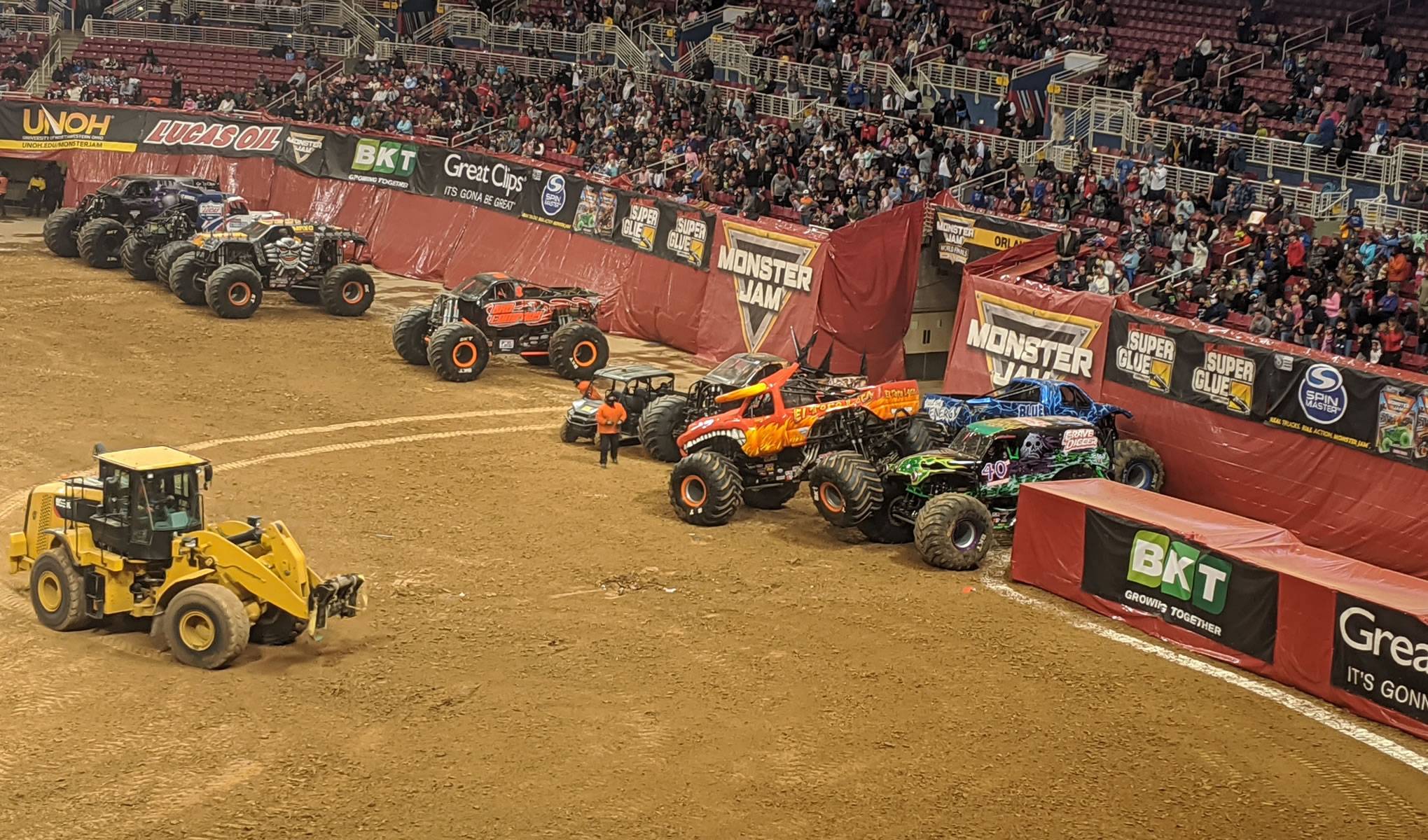 While seats along the side have the best view of the entire track, those on the ends have their own perks. When they're not racing or doing tricks, the trucks typically park on the ends. Drivers often interact with fans in the first few rows, making for an unforgettable experience.
Club Level Centered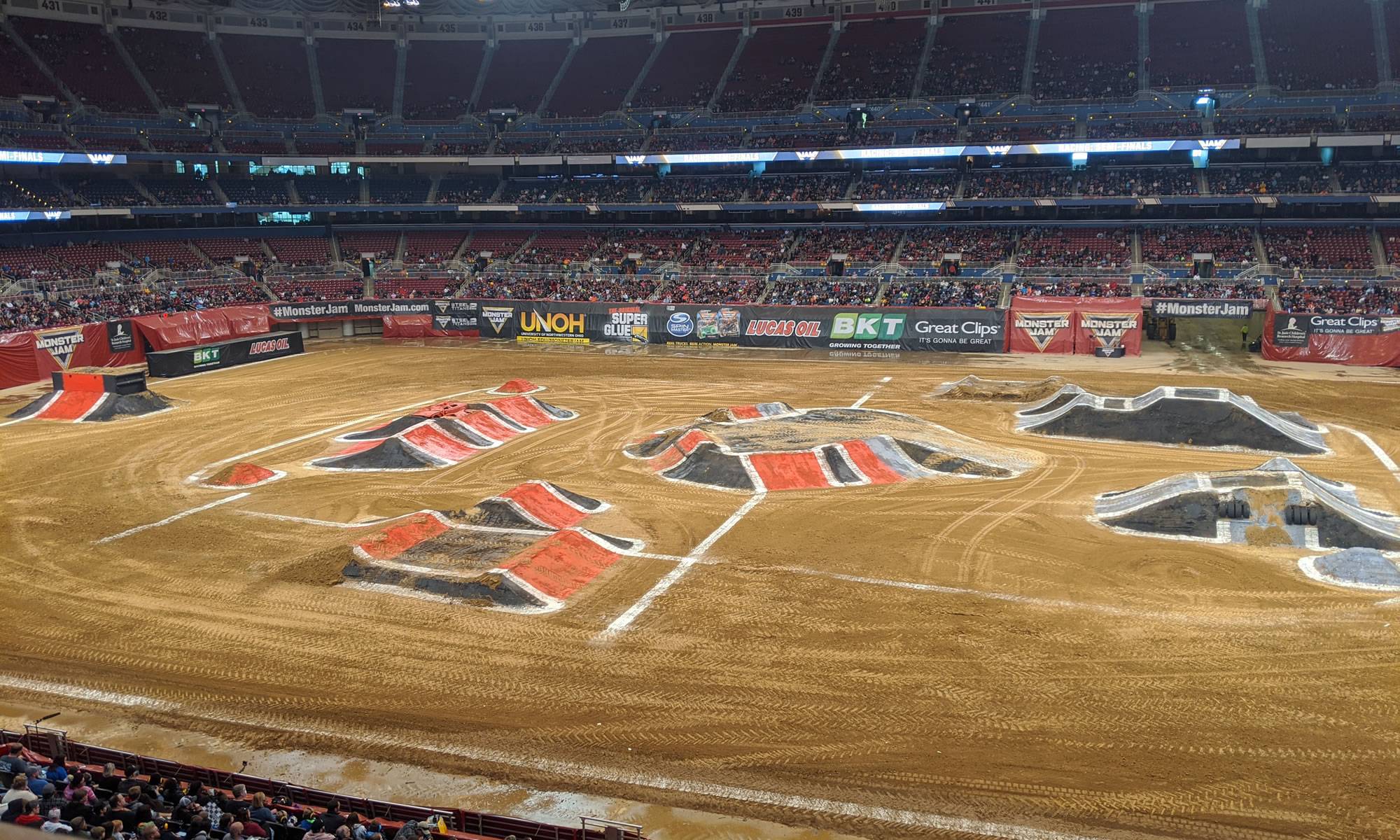 Most guests would argue that the best views at Monster Jam come from side sections that are elevated. The added height makes it easier to see the entire track - especially as the trucks move quickly from one end to the other.
These elevated sections are usually labeled Club Level. But in stadiums that do not have dedicated club seating, aim to be at least 30 rows above the track.
Recommended Seats For Kids
Front row in any section to avoid having to see over other guests
Upper level centered for cheaper prices and a (slightly) quieter experience
Rows near section entrances for quick exits to concessions and amenities
Which trucks will I see at my show?
If you've been to a Monster Jam show in the past, there's a good chance you're going to see some different trucks the next time you go. Monster Jam is constantly adding new trucks and mixing up the trucks and drivers.
Grave Digger is scheduled to compete at almost every Monster Jam show. El Toro Loco and/or Max-D are usually scheduled to compete as well. Those three trucks appear most often and the rest of the field is made up of fan favorites and newcomers.
Monster Jam publishes the list of trucks and drivers for each circuit. See the 2022 Truck and Driver Lineup.
How loud are Monster Jam events - do I need headphones?
They are really, really loud! According to OHSA's guidelines, if you have to raise your voice to speak to someone three feet away, you're in a loud environment (in a workplace setting, hearing protection would be required).
When the trucks are roaring, it's difficult to speak to the person next to you without a raised voice. As a result, we do recommend some type of noise protection for all ages. Kids headphones and adult ear plugs are sold at the merchandise stands at most events.
The closer you are, the louder it's going to be. But it's still going to be pretty loud in the upper levels. The only exceptions are the upper decks at outdoor stadiums where the noise dissipates somewhat as it rises from the track.
Is a two-year-old too young to attend Monster Jam?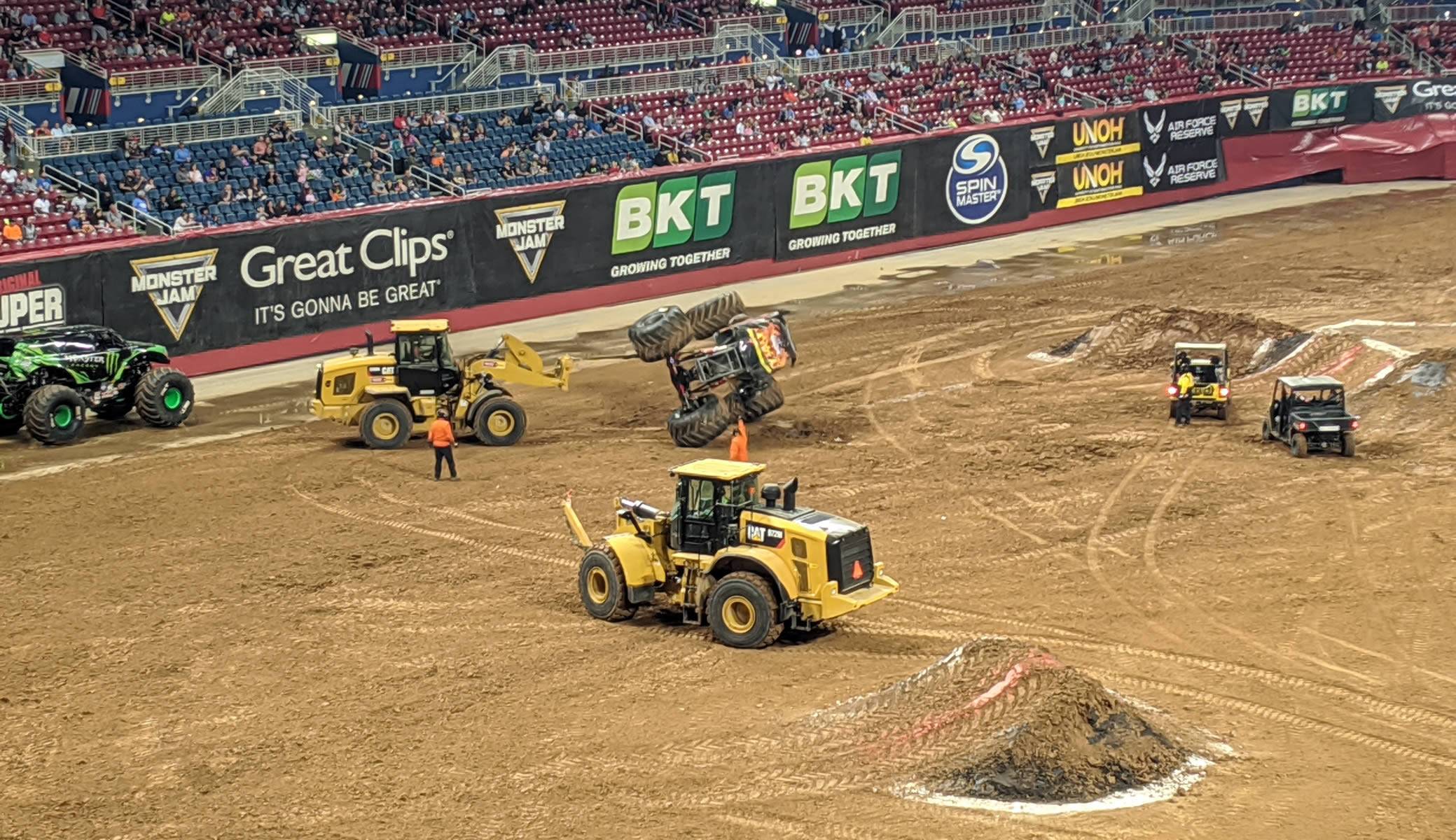 No! The only reasons we can think not to take someone that young are attention span and hearing issues. Here are some tips for bringing young kids:
Saturday and Sunday afternoon shows attract the most family-friendly crowd
Skip the second half of the Skills Challenge to get up and walk around (lines will be shorter than at intermission)
Construction vehicles are used to assist trucks when they get in trouble (flipped, etc.) - kids get a kick out of these!
Guests two years and older need a ticket for most Monster Jam events
Use your coats (and even bring a blanket inside) for your child to sit on and get a boost