AmericanAirlines Lounge Junior Seats at Miami-Dade Arena
Features & Amenities
The American Airlines Lounge Junior Seats are very similar to the floor seating option at Miami-Dade Arena. The amenities are the same with in-seat food and beverage and access to the Bacardi Ocho and AmericanAirlines Lounges.
The Difference Between the Clubs

The Junior seats are located in the first 3 rows of section 124 and the first row of 108. The biggest difference between these and the other club seats is the location. However, fans will still love how close these seats are to the game and all the amenities that come with it.
Amenities available for Heat home games. For other events, some amenities may not be available or offered.
Please note: Due to health and safety protocols in 2023, food availability, club access, wait service and other amenities are subject to change without notice.
Note: These seats are highlighted on the map
Map Highlighting

Select rows in section are part of this seating zone
Interactive Seating Chart
AmericanAirlines Lounge Junior Seats Seating Chart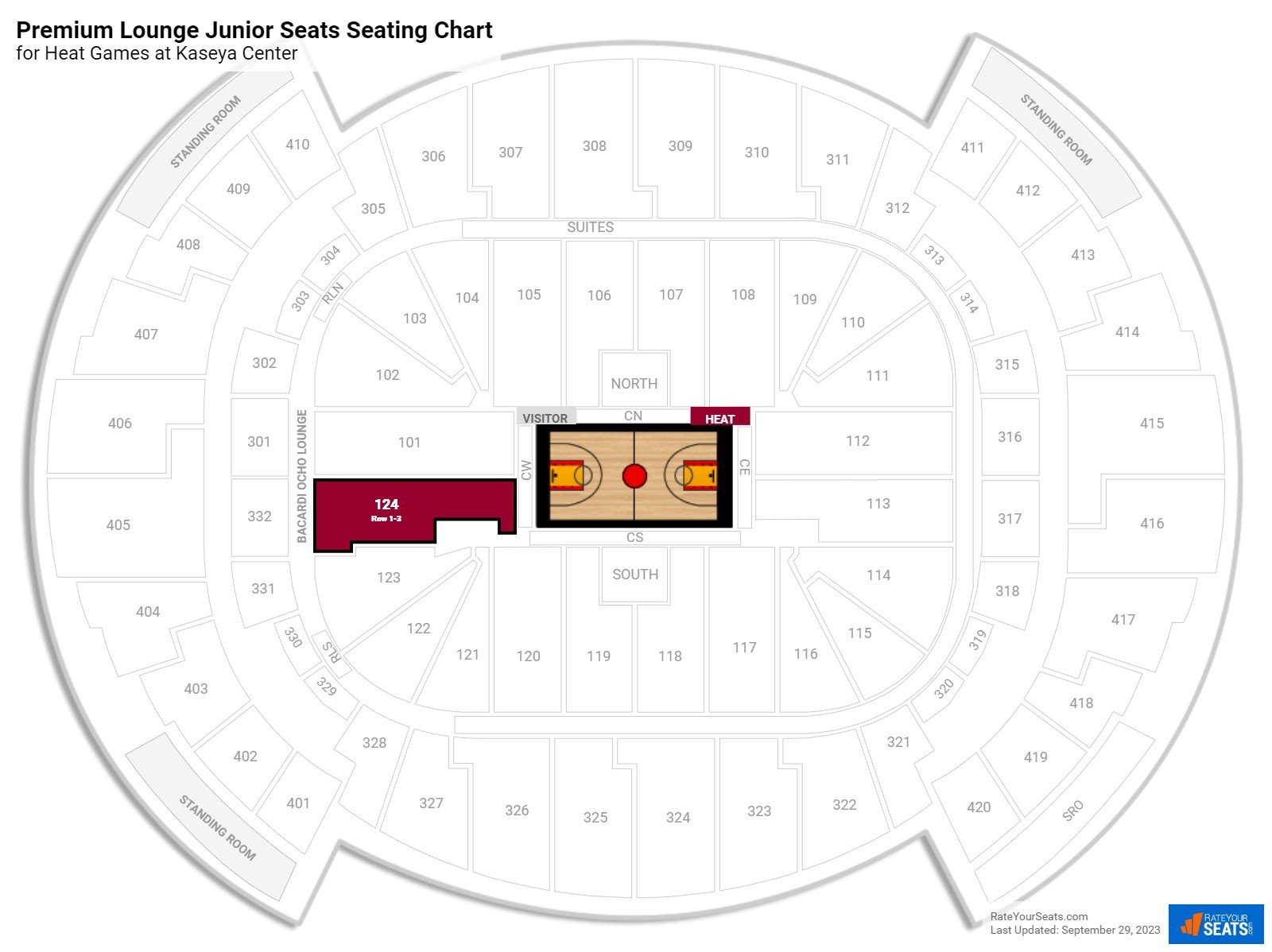 AmericanAirlines Lounge Junior Seats Reviews
Ratings & Reviews From Similar Seats

"Great!"

(Section 124) -
AmericanAirlines Lounge Junior Seats Sections
More Seating at Miami-Dade Arena