VIP Courtside Floor at Footprint Center
VIP Courtside Floor Seat Views
Features & Amenities
The best seats for a Suns game are located in VIP Courtside sections that surround the court. These sections contain 3-4 rows with the most impressive views of the NBA's biggest stars.
In addition to rubbing elbows with NBA royalty, ticketholders at Suns games will get access to one or more private club spaces. Among these are the Annexus Social Club and the Ultra Club. These are highly sophisticated spaces with additional seating and all-inclusive food and drink.
Fans with tickets in Floor Section 114 and in the first two rows in other sections will receive access to the most exclusive clubs. When purchasing tickets here, review the seller notes to read about specific club access and amenities.
To sit directly behind or beside the Suns bench, consider tickets in 101F or 123F. Or if you're a fan of the visiting team, 103F and 105F will get you close to your favorite players.
Amenities available for basketball games. For other events, some amenities may not be available or offered.
Please note: Due to health and safety protocols in 2023, food availability, club access, wait service and other amenities are subject to change without notice.
Note: These seats are highlighted on the map
Interactive Seating Chart
VIP Courtside Floor Photos
VIP Courtside Floor Seating Chart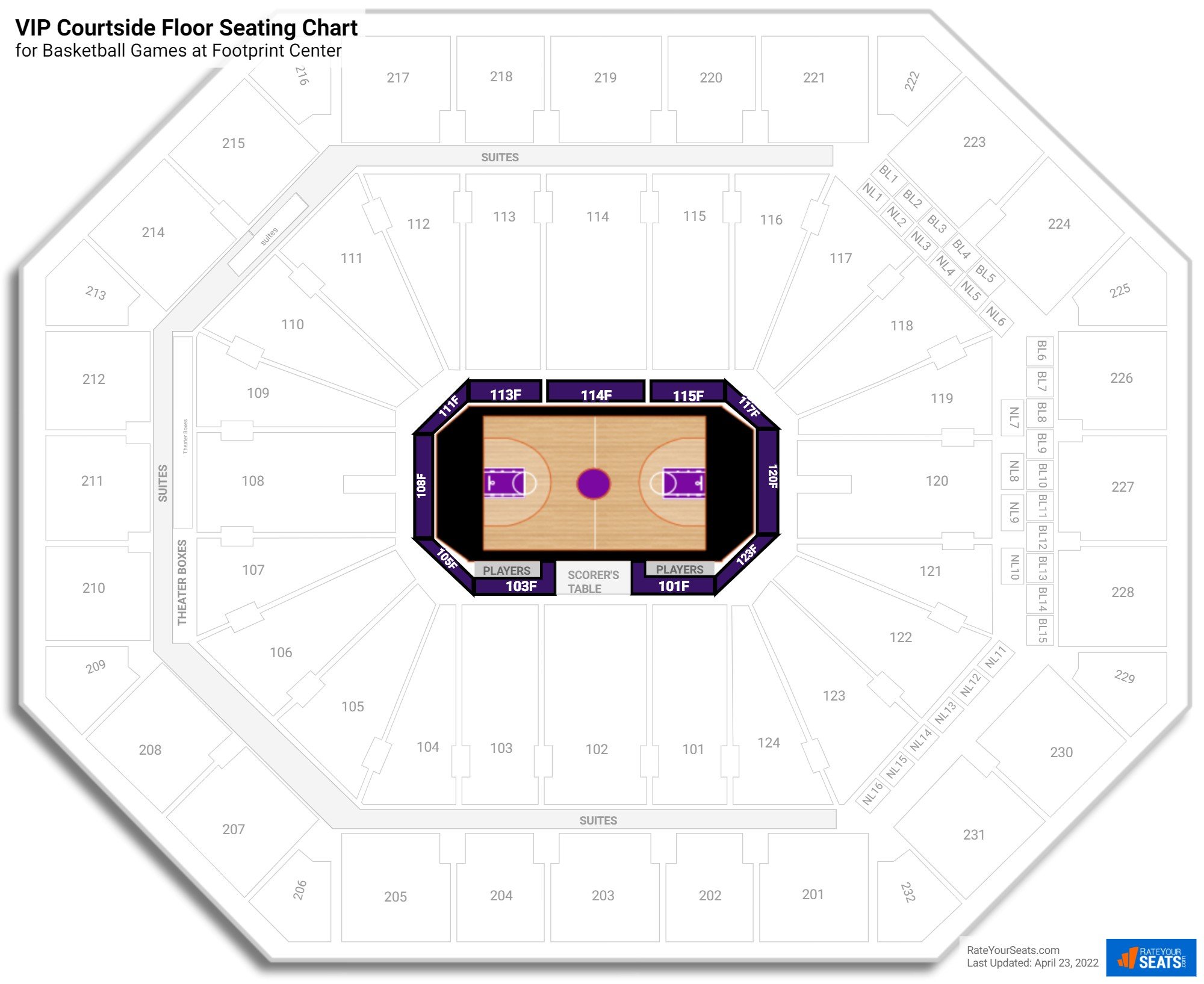 VIP Courtside Floor Reviews
More Seating at Footprint Center
Event Schedule
Suns
Other Basketball
Concert
Other