Infiniti Cub at Coors Field
Features & Amenities
The most impressive and desirable seats at a Rockies game are located behind home plate in the Infiniti Club. These seats offer un-paralleled views of the game from field level and the best amenities in the ballpark.
Arrive early through a private entrance to take advantage of a complimentary buffet. Then access your seats from the tunnel behind home plate where you'll see the field as the umpires do as they take the field. Once in your seats, the all-inclusive dining continues. You'll have wait service at your seat to bring you select menu items for no additional charge.
Amenities available for Rockies home games. For other events, some amenities may not be available or offered.
Please note: Due to health and safety protocols in 2021, food availability, club access, wait service and other amenities are subject to change without notice.
Note: These seats are highlighted on the map
Interactive Seating Chart
Infiniti Cub Seating Chart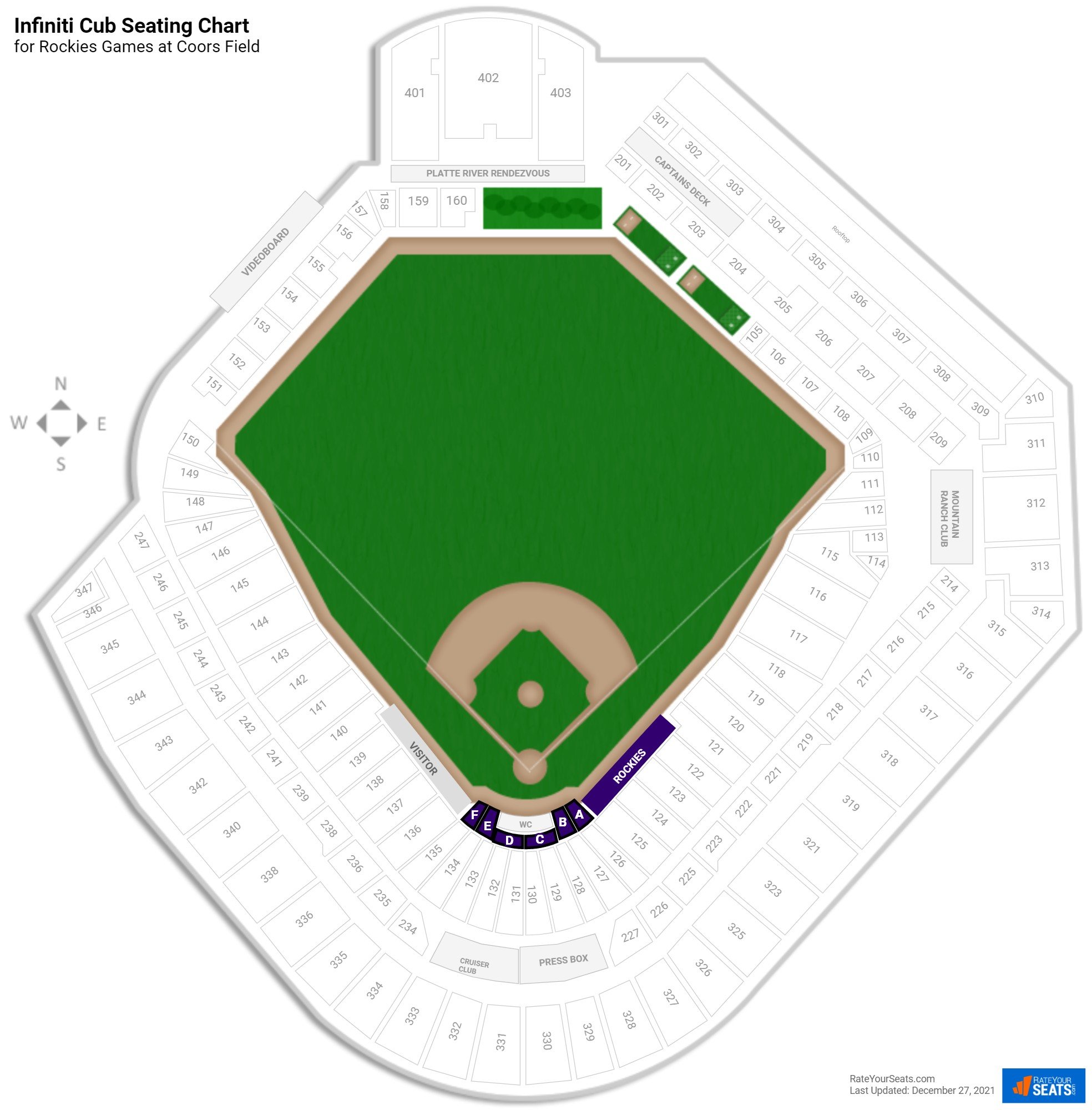 More Seating at Coors Field