Blossom Music Center Pavilion I
Features & Amenities
Close proximity to the performance and excellent views from within the sides of the stage make Pavilion I seats a top option for fans attending a show at Blossom Music Center. Excellent views can be found from any of the 14 lettered rows in these sections, starting with Row A at the front, and ending with Row P at the back. All seats in these three sections will be well protected by the impressive wood beamed roof above, and handicap accessible seating is available at the back of all the sections here.
Note: These seats are highlighted on the map
Interactive Seating Chart
Pavilion I Seating Chart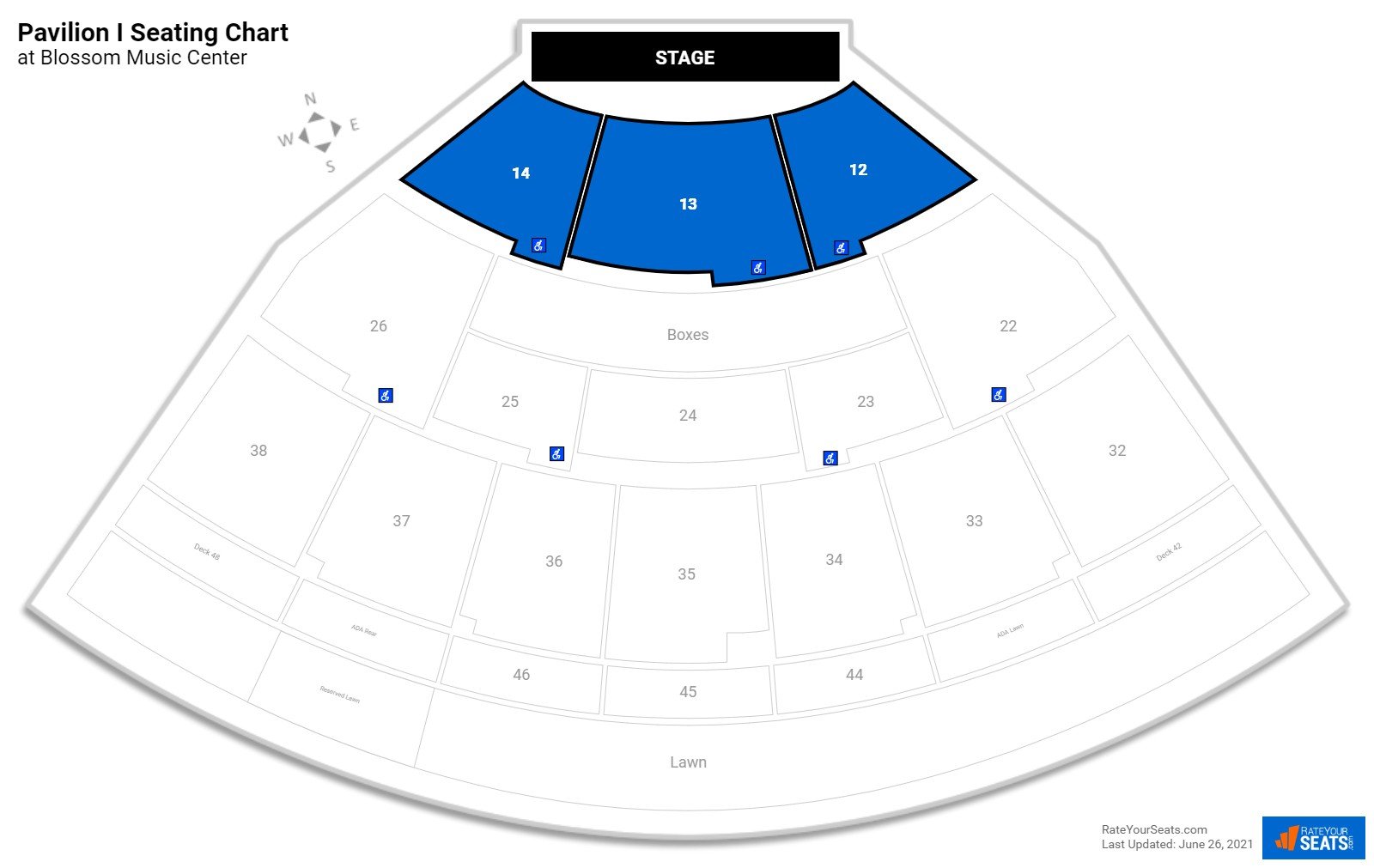 Pavilion I Reviews
Ratings & Reviews From Similar Seats

"The Who - Sep 10, 2019"

(Section 12) - -

Excellent show. Seats were disappointing, but good - just not what I expected. This was my first visit to Blossom - just moved to Ohio from Hawaii, and I didn't understand to actual layout of seats in relation to stage. I got it right being on the Townsend side of the stage - just on it being furthe...

"It was LIVE! Amazing VIEW"

(Section 13) - -

Literally felt like they were right in front of me! Amazing venue lots of space.
More Seating at Blossom Music Center