Guide to Visiting New Orleans Before and During the Super Bowl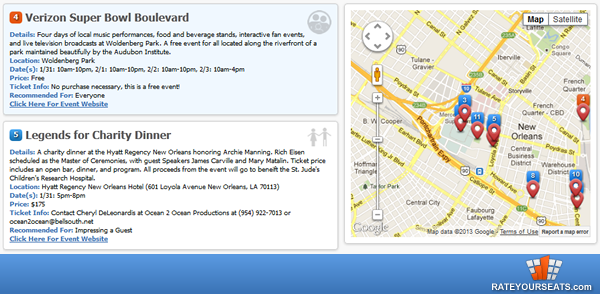 Looking for things to do in New Orleans for the Super Bowl? RateYourSeats has you covered!
We compiled a list of events and activities in and around New Orleans to help you make the most of your Super Bowl experience. Events include Media Day, Charity Bowling, Lunches and Dinners, Super Bowl Boulevard, and many more. View all the options on a map of New Orleans to plan out your days and know where to be for the all the fun and exciting events leading up to Super Bowl XLVII.