Broncos/Ravens Average Ticket Price Down 20%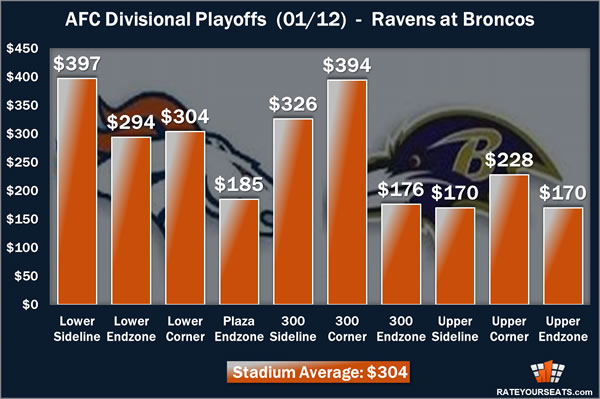 Ticket prices for the Ravens/Broncos AFC Divisional matchup on Saturday are down 20% compared to ticket prices on Sunday night and Monday morning. The initial demand has subsided, and the average ticket price has dropped to about $300/ticket. The best deals appear to be on the Sideline in the Upper Level, where the average ticket price matches Corner seating on the same level.
Club Seats Averaging $850 For Patriots/Texans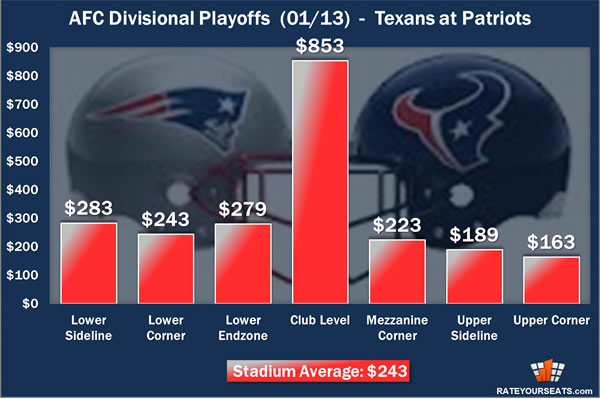 More than 600 tickets are available on RateYourSeats.com for the Patriots and Texans Playoff game leading up to the AFC Championship. The average ticket price is about $240, while the get-in price is about half that at $123. Club seat prices have dropped about $100/ticket, on average, over the past day.