Charter Level at AT&T Center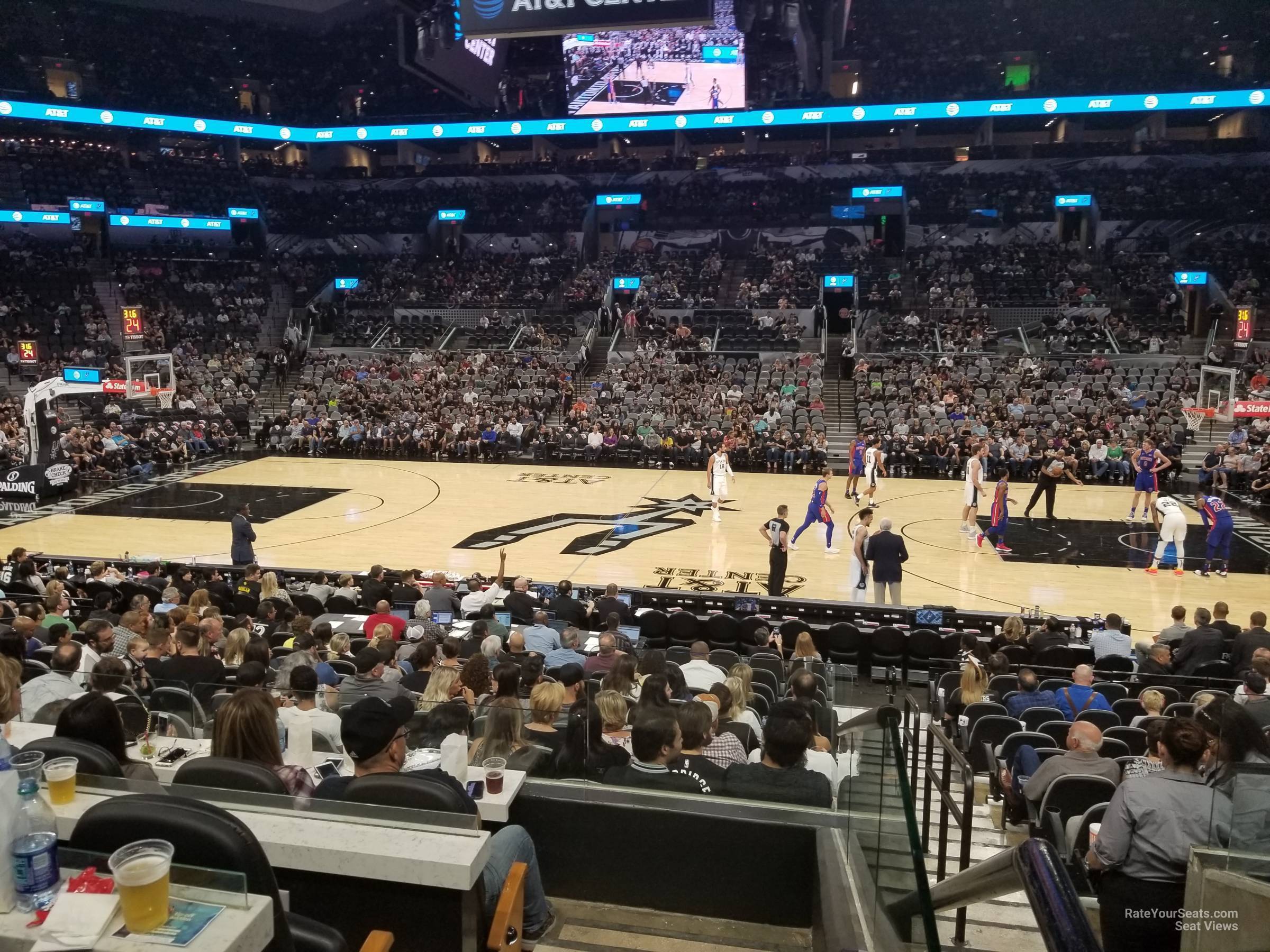 Features & Amenities
The closest sections to the Floor at AT&T Center are also known as Charter Level Seats. All seats in these sections are within 20 rows of the action, making them highly desirable for both Spurs games and concerts.
Spurs Charter Level Tickets

For Spurs games, Charter Level tickets are club seats. Guests will enjoy access to the Saddles and Spurs Clubs on either side of the court. These upgraded spaces feature multiple bar areas, televisions, lounge furniture and private restrooms.
While ticketholders typically enjoy shorter concession and bar lines in this area, in-seat wait service is offered during Spurs games.
Charter Level Seat for Concerts

Besides for Floor Seats, the best AT&T Center concert tickets are in the Charter Level. Guests will be seated on an over-sized padded chair with direct views of the stage.
For most concerts, the stage is placed in front of sections 114 and 115, which leaves Charter sections 10 and 20 closest to the stage.
Please note: Due to health and safety protocols in 2023, food availability, club access, wait service and other amenities are subject to change without notice.
Note: These seats are highlighted on the map
Interactive Seating Chart
Charter Level Seating Charts
Charter Level Reviews
Ratings & Reviews From Similar Seats

"Amazing midcourt views but expected more from club seats"

(Section 22) - -

It doesn't get much better for being right at the middle of the floor. The center line was just a few seats to my left and I had an incredible viewing position to take in the game. Incredibly close to the floor and great sight lines to watch the players and coaches on the benches as well. You are...

"Charter Level really close to the action!"

(Section 18) - -

The Charter Level was great. I was only 12 rows from the floor and the view of the action was great. I was in a corner seat, but it wasn't that bad since I was in an aisle seat and had a good angle of the game. I was on the opposite side of the benches and I could see the visiting team's bench acros...

"Directly across from the Spurs bench"

(Section 24) - -

Not only was my seat impressively close to the floor, but I was also right across the floor from the Spurs bench! But prepared to look skyward if you want to check out anything on the scoreboard, but otherwise these seats are sure to impress being so close to all the action. When the play is at th...
More Seating at AT&T Center