Section 6 Seat Views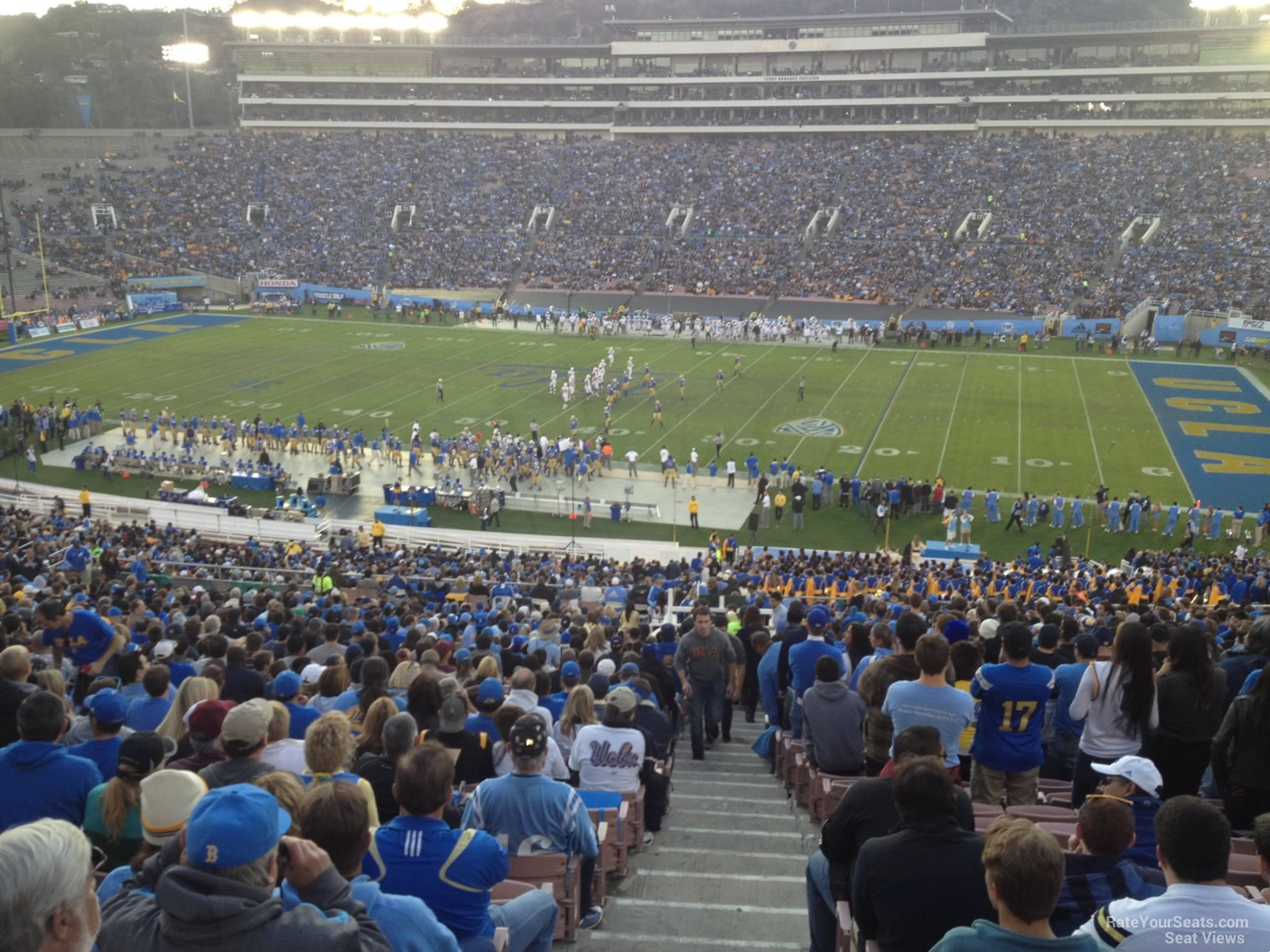 OR
Get a reminder after your event
Section 6 Seating Overview
B

First Row

77

Last Row

79

Total Rows
Sideline is a

great

seating location.

Sideline Seating

The sideline location runs between the goal and 40 yard lines, and consist of sections 2, 3, 6, 7, 16, 17, 20, and 21. Fans will experience the game as it moves from East to West from their seating sections located behind the team benches. The Rose Bowl features large sections which run from field level to the very last row of the stadium, so fans are advised to be cautious of Row numbers when purchasing tickets. As you enter the section, you will find your self at Row 25, leaving a 52 row walk up to the very last row of the stadium, and a 35 row walk down to field level at Row K. Letter rows are located below Row 1 with Row K being closest to the field, and Row A being closest to Row 1. A typical section will contain 101 seats per row, with seat 1 being the rightmost seat as you face the field of play.
All Sideline Seating

Most seats in this section are

very close

to the field.

These seats are behind the

Home Team

sideline.

Fan ratings of these seats are

favorable

overall.
Section 6 Seating Chart With Rows
Section 6 Ratings and Reviews

OR
Get a reminder after your event
Recently Asked Questions For Section 6
How many rows of seating are in Section 6 at Rose Bowl Stadium?

Frequently Asked Question

For football games at Rose Bowl Stadium, there are 79 rows of seating in Section 6. The first row is labeled B and the last row is labeled 77.
Other Sideline Seat Ratings and Reviews





More Questions Related to Section 6

Loading Events and Prices...
Rose Bowl Stadium Seating Chart
Full-screen interactive map


Help other fans find great seats!
Most of our information is crowd-sourced from fans like you!